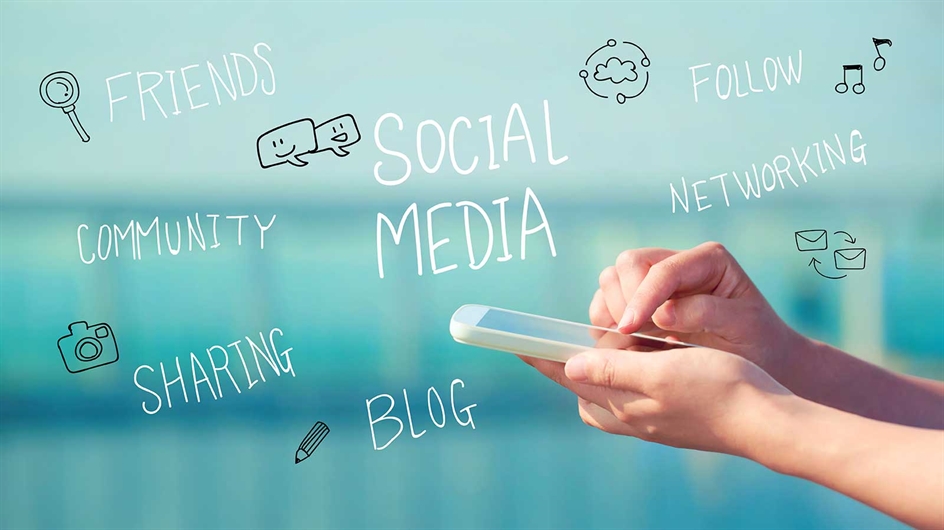 10 Social Media Tips for Non-Profits
Social media is one of the most powerful digital marketing tools available to non-profits. You can tell your story through social media and connect with audiences in new, fun ways as you carry out your organization's mission.
But many non-profits fail to utilize social media tools correctly or fully.
Northwoods is here to help, with 10 steps toward a clear, concise social media strategy for your non-profit organization.
1. Identify you audiences. Most non-profits serve multiple audiences: donors, sister organizations, the individuals utilizing services. Identify these audiences precisely, then ask yourself: Does your social media presence align with the audiences you have and those you would like to attract? Determine this through the analytics tools for each social network: Facebook and Instagram Insights, and Twitter, LinkedIn and YouTube Analytics. These tools can show you demographic information of users who access your page. You'll see where they're from and, in some cases, a variety of facts of interest about them. These analytics provide a great starting point for building personas for your target audiences. (Bonus tip: Use the demographic information available within Google Analytics to help round out audience personas.)
Use Facebook Pages Insights to gain demographic information about your Facebook fans and those that engage with your content.
2. Set goals. We've said it begore, and we'll say it again: After you figure out who you're talking to, set clear goals about what you hope to accomplish on social media. These should be both broad and general ("raise our profile in the greater Milwaukee area") and narrow and specific ("raise Giving Tuesday donations by 5%"). Setting clear goals will help you stay on track as you develop and implement a social media strategy for your non-profit. But be realistic: Don't expect an enhanced social media presence to cause donations to jump sharply. The social media play is the long play.
3. Plan ahead and integrate. Most nonprofits, especially those that rely on donations, follow a standard annual-campaign calendar. Align your social media strategy with that calendar and, beyond that, with your overall organizational goals and image. Send a consistent message across all touchpoints.
4. Get your channels in order. Before you begin posting on social channels, take the time to get your social houses in order. This includes writing robust descriptions of your organization on each social channel. Load these descriptions with target keywords (for LinkedIn, Facebook and YouTube) and hashtags (for Instagram and Twitter) that align with your overall branding and goals. Optimize your profile or page name on each channel. This should include your organization's name as well as a clear description of the services you offer. If you can within your page or profile description, link directly to your website. Likewise, on social networks that utilize hashtags, include relevant hashtags as well. For example, if you are an organization that connects job seekers with employers in the greater Milwaukee area, you might use the hashtag #MKEJobs in your Twitter profile description. (If you are struggling to find relevant hashtags, we recommend using the free tool Hashtagify.) This will enhance your overall messaging strategy and your social search rankings, as well. (Remember: People conduct nearly two billion social searches monthly.)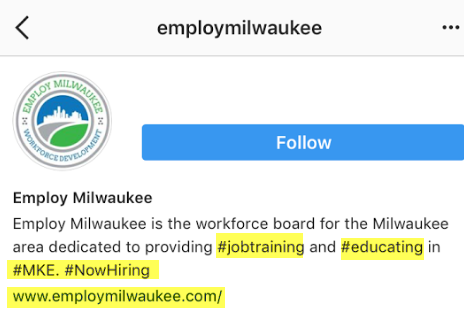 The non-profit organization Employ Milwaukee includes relevant hashtags and its URL in its Instagram biography for more consistent messaging.
5. Use specific networks to talk to your unique audiences. All social media networks are not created equal; each has its own tone of voice, audience and community norms. Use this to your advantage by posting content that speaks to your target audience on each network. For example, if your non-profit connects job seekers with employers, it might make sense to post information about open positions on LinkedIn but share an article about regional employment trends via Twitter. Tailoring content to each social network will better connect you with that network's unique audience.
6. Be visual. Images and multimedia, video especially, greatly boost engagement and awareness on social media. You needn't hire a professional photographer or videographer. Videos and stills shot on your smart phone can communicate your message and may be perceived as more authentic than slick productions. Live streaming video services, such as Facebook Live, also provide inexpensive visual connections with your audiences.
7. Use the freebies. Take advantage of the many free options available to non-profits to help boost engagement and attract donations. For example, you can use the fundraisers features in Facebook. Google for Non-Profits opens YouTube features designed to drive donations, including donation cards tools and templates.
8. Curate users' content. What's the best way to work smarter, not harder, on social media? Curate and share content created by others. For example, if you're hosting a fundraiser, develop a hashtag individuals can use while at the event. Then, conduct a quick search for others using the hashtag. Once you find a few posts, share them on your channels and voila! Instant, fresh content that you didn't have to create.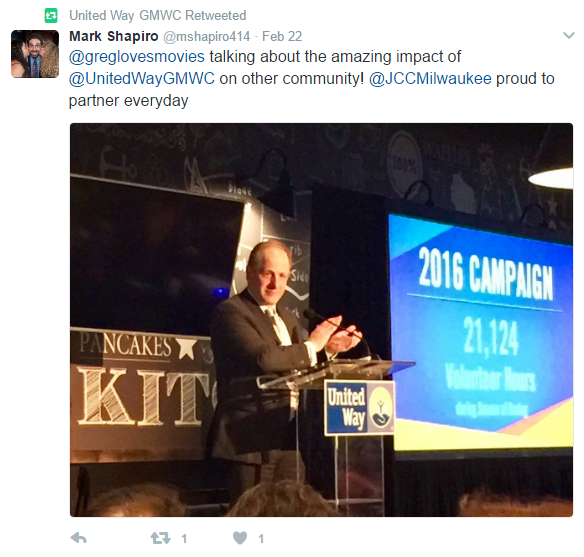 The United Way of Greater Milwaukee and Waukesha County curate user content on their Twitter account.
9. Be consistent. Nothing looks worse, or more unprofessional, to a user than a six-month-old post at the top of a Facebook page. People see that once and never come back. You don't have to post daily, but be consistent. Set a regular posting interval (such as every other day, or weekly) and stick to it.
10. Measure, repeat. We know, we know. We say this in every digital marketing article: Measure your results. (Like your mom, we nag because we love.) After you've implemented your social media strategy for a few months, measure your results, find out what succeeds and what fails. Repeat what succeeds, and your social media strategy will win in the long run.