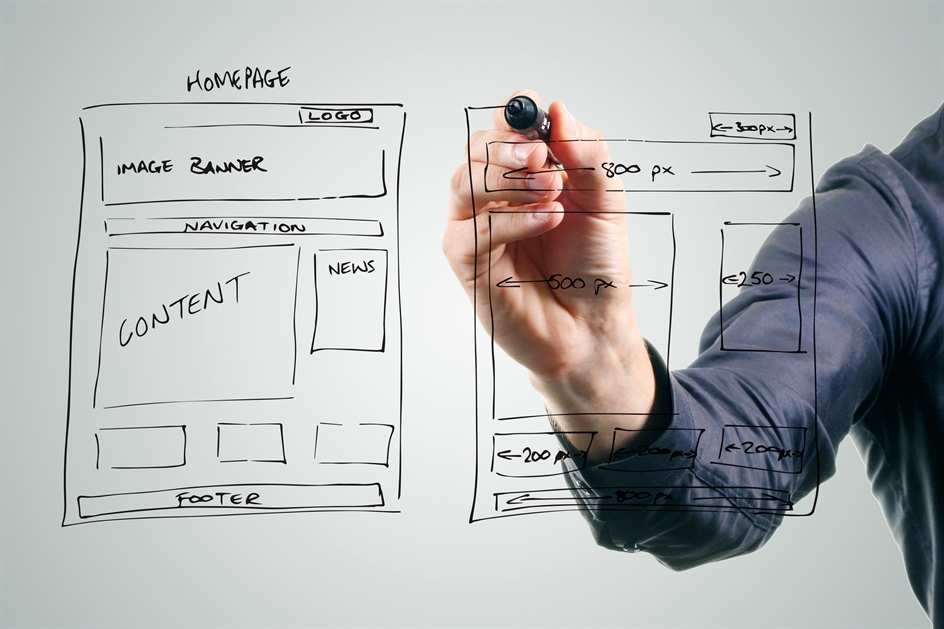 In this series of articles, I assume a two-step distribution model, in which the manufacturer sells to dealers, who in turn sell to end users. Your company may work differently, but the analysis of purpose applies generally.
B2B manufacturers often model their online catalogs after ecommerce websites, such as Amazon or Grainger. However, it's a mistake to copy design practices blindly. Design needs differ between ecommerce and manufacturer websites, because the overall purposes of the websites differ.
Ecommerce sites have one clear purpose: Get users to click BUY NOW. Manufacturers' websites have nothing to do with BUY NOW, because customers must leave the site and visit a third party to make the final purchase. That begs the question, Why should customers make two stops when they can get everything done in one? It can make you wonder whether the manufacturer needs a website at all.
But manufacturer websites do have a purpose: To drive sales through their dealers. The most valuable skillsets for managing a manufacturer website are channel management and strategic planning. With ecommerce sites, the most valuable skillsets are SEO and conversion optimization to drive direct sales.
When manufacturers unthinkingly focus on SEO and conversion optimization, they compete with their own dealers for web traffic. Unclear role definition in the digital space makes poor websites and causes channel conflict – and both are bad for business.
Page design matters, of course. But if you are a manufacturer, don't start your website project by designing pages according to ecommerce practices. Start by defining your channel strategy.
Defining Your Channel Strategy
Your own great website is a powerful marketing tool. Several great dealer websites marketing on your behalf are even more powerful.
Your dealers are likely already optimizing their websites and investing big money in SEO. Instead of competing against them, make your website their best supporter. Use it to help them understand your brand. Stock it with easy downloads of product data, and work with dealers to publish your content on their websites. That way, each dealer that tops Google search results will be featuring your products.
After your dealers, attend to your sales, customer service, and product development teams. They directly drive sales, and they are your liaisons with your dealers. Make them more effective at their jobs by giving them easy access to the information and files they need, use and share. Use the website to teach them the right way to talk about your brand and products. Help them to speak the same language.
Finally, think about your end users. It may feel counterintuitive to put them last, but if you optimize your site to clarify the brand and present product information to the satisfaction of your dealers and internal users, it will serve end users well, too. End users who need more thorough information than they can find on dealer sites will appreciate your site's depth. Content marketing on your website can generate "end user pull" toward your products. Just remain keenly aware of potential channel conflicts when you strategize to draw end-user traffic.
Check out our blog Digital Marketing Blueprint for Manufacturers for more tips on defining your strategy.
Designing Your Pages
After defining website goals that support your channel strategy, you can finally start page design. Some ecommerce design conventions might be a good fit, because those conventions mesh with users' everyday experience. With your purpose defined and in mind, judge which elements to borrow from ecommerce.
Take Amazon as an ecommerce example. Amazon's page templates must work for everything from books to brake pads, so they tend to be generic in their display of product information. Thoroughness and depth are not high priorities on an ecommerce website.
Your dealers' sites might lack depth and specificity, as Amazon's do, especially if your dealers carry brands and products in addition to your own. Your manufacturer site can serve users well by creating a layout that perfectly showcases your products' highlights and gives users access to all the detail they want. Thus, your website will not compete with your dealers' sites, but complement them. Your site will give your most committed end users what your dealers' sites cannot.
Before designing your pages, consider the following differences between manufacturer and ecommerce product catalogs.
| | |
| --- | --- |
| Ecommerce Websites | Manufacturer Websites |
| Pages show just essential product information | Pages show exhaustive product information |
| Pages are optimized for sales conversion | Pages are optimized for information seeking |
| May have hundreds of thousands of products | Generally have fewer products than ecommerce |
| Get their product data from manufacturers | Must generate product data from scratch |
| Only display stocked products | Display both stocked and custom products |
| Have larger budget and more resources | Have smaller budget and less resources |

We'll dive into specific design recommendations for each page type in coming articles in this series. Now that you have defined your website's purpose, read the next installment, Designing Your Manufacturer Website: The Product List Page.