(July 9, 2015 - Updated April 10, 2017)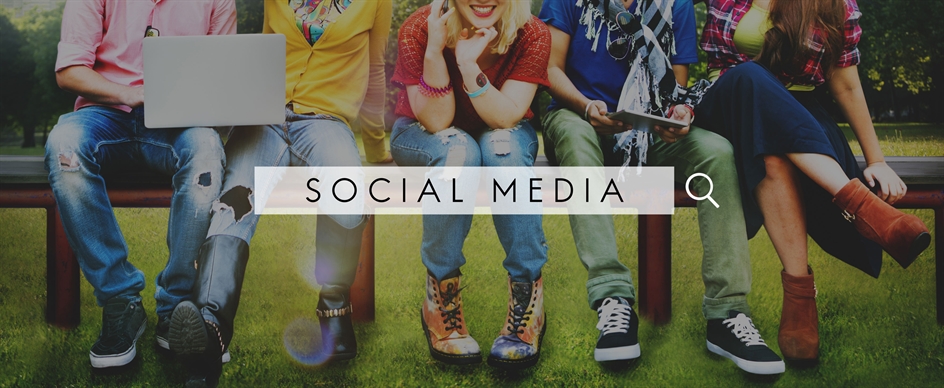 For companies selling jeans, soft drinks and scooters, developing a robust social media strategy seems like a no brainer. B2C companies, generally, seized on social media as marketing channels early in the game.
But what of B2B companies -- those that sell the rivets that go into the jeans, the flavor additives in the soda, and the bolts that hold the scooters together? For them, the uses and benefits of social media are not so obvious, and many B2B companies put little or no effort into social channels.
That should not be the case.
Whether you're a B2C company, B2B company or something in between, devise a strategy aimed at connecting with your users, building brand awareness and developing content. That content might be a blog entry, a podcast, a video or something else you can distribute via social channels, as part of an overarching digital strategy that includes a content-rich, user-friendly website.
Each social channel has specific strengths, norms and tone, so each plays a specific role.
Facebook
Facebook offers a B2B company a way to humanize the organization, even if the organization is literally about nuts and bolts. If all your digital content centers on detailed CAD drawings and product catalogs, customers and prospects might forget that fellow humans make not only the nuts and bolts, but also the digital content. Hey, manufacturers are people, too!
Facebook can drive that point home.
Post pictures of your employees not only engaged in their work, but also having fun at their jobs. Snap a few photos in the breakroom or during the company pot-luck. If your employees volunteer in the community, show off their good deeds on Facebook.
Use Facebook to engage with the end users of your products. (This is often called a B2B2C approach; think "Intel Inside.") For example, if you manufacture scooter screws, share photos and videos of the latest scooter tricks. This fresh look at your products in context can draw fresh sets of eyeballs to your company, and that raises brand awareness.
Dive into some of the new features Facebook has rolled out, such as live broadcasting and stories. Although these features seem tailor-made for B2C, B2B organizations can use them as well. For example, conduct a live broadcast from your booth at a trade show. Users like to interact with multimedia. Furthermore, your live Facebook broadcast sends an instant notification to the smart phones of individuals who like your Facebook page. This increases the opportunity for engagement.
Did you know that you can use Facebook to spy on your competitors? Well, you can – and they'll never know you're watching.


Within the Insights module, select up to six competitors to watch.
You can study your their engagement rates and reach, week over week, while reviewing their top posts. This can help you understand the interests of your target audience, which of course you have in common with your competitors.
Facebook ads are a rich source of data. While many B2B companies don't run social ads, a simple campaign ($1 a day for 30 days) with Facebook's advanced ad targeting provides insights you can use across channels, including traditional marketing channels. For example, this precise data lets you target marketing professionals who work at mid-size companies who are also interested in photography. Then, after you target these photography-loving marketers, you can cross reference the success of your ad with a particular audience, so you can transfer those insights to other channels. (Bonus tip: Information from Google pay-per-click campaigns can generate content topics.)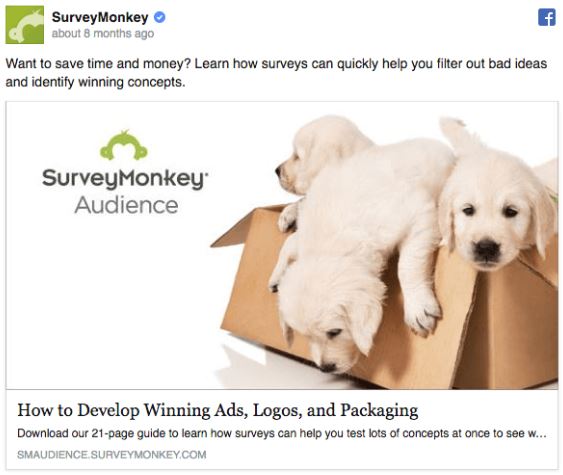 Facebook ads provide a rich source of detailed, targeted audience data you can use across platforms to reach your customers.
Regardless of what you share on Facebook, be sure to include trending and relevant hashtags. While organic reach has dropped overall for Facebook posts, increased engagement on the part of employees and co-workers – they should be social-media brand evangelists – can buck that trend.
Instagram
Much like Facebook, Instagram gives your B2B company an opportunity to humanize the organization. (If you're a B2B manufacturer, Instagram can be especially beneficial for your social strategy.)
You shouldn't share the same photos on both Instagram and Facebook, but you can share the same types of photos. Facebook owns Instagram, so they have many features in common, including live broadcasting and stories. (This feature allows you to create temporary slideshows about your day that other users can view, although the photos won't live on your profile. It's nearly identical to the story feature found on both Facebook and Snapchat.)
Instagram's demographic is younger than Facebook's. It gives you an opportunity to connect with millennials, especially, just as they are rising to decision-maker roles.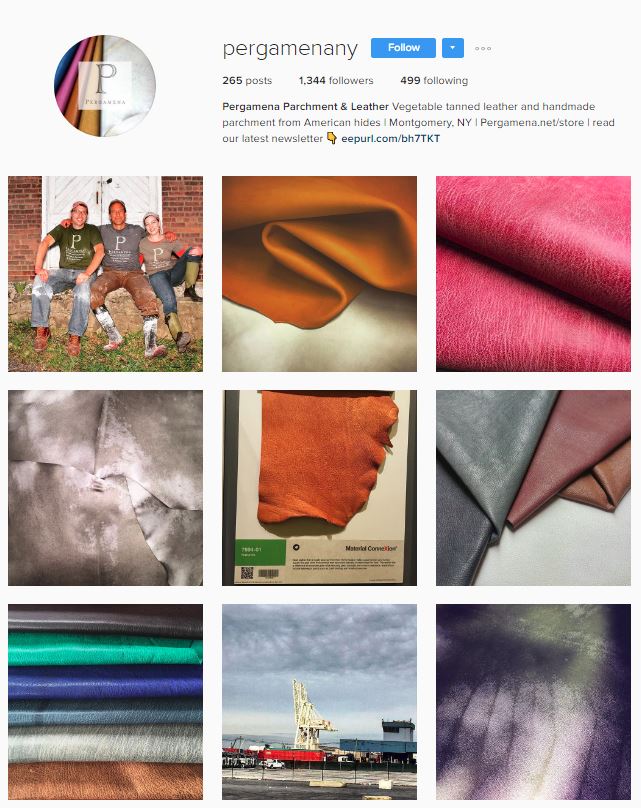 Twitter
When we talk to B2B marketers about Twitter, the initial reaction is usually "Facebook and LinkedIn might work for us. Twitter? No way."
Wrong. Most industries, even small, niche areas of the B2B universe, have Twitter communities. Often, members of these communities are marketers and thought leaders in their business sectors. They share the latest news, trends and industry developments in their Twitter feeds. Engaging with these individuals can be enlightening.
Twitter's advanced search, lists, and hashtags also provide a wealth of information.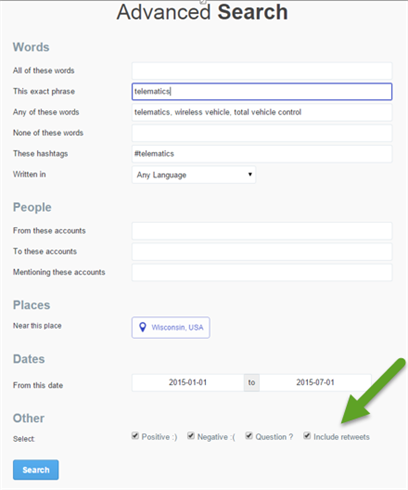 Use advanced search to target words/phrases within specific locations, to learn what people are saying about your industry and your business. Look at positive, negative, or questioning tweets for another level of analysis.
Keep an eye on the competition with Twitter's list feature. It allows you to create a secret feed featuring only the competitor's content. The best part? You need not follow competitors to use the feature, so they'll never know you're watching. You can also leverage your reputation by studying how others view your organization based on list membership, and then create content that bolsters or corrects that reputation.
Hashtag searches can return influencers in addition to content. These individuals can amplify your message through retweets or mentions.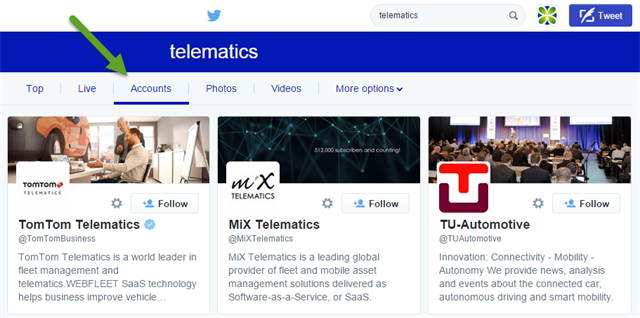 Find leaders in your field by selecting the accounts option when conducting a search on Twitter. Leaders in the telematics field are displayed in the results above.
While sharing content, contribute to larger conversations by using popular hashtags. Connect with other users by mentioning them directly in your tweets.
Note that for most B2B companies, Facebook and Twitter won't directly drive leads and sales. But they remain relevant; social insights can improve your content strategy and enhance your long-term digital efforts.
LinkedIn
Most B2B companies use LinkedIn – it's the business-first grown-up in the social media room. But many companies do little with LinkedIn beyond promoting open positions and reviewing job candidates.
LinkedIn offers great marketing and branding opportunities. LinkedIn Groups are the real network gems. Join industry groups to identify problems and issues in your industry. Address those problems and issues in content that you develop and then share with your targeted industry groups. Sharing content and participating in discussions can further establish thought leadership, drive traffic to your site and put you top of mind among key players in your industry.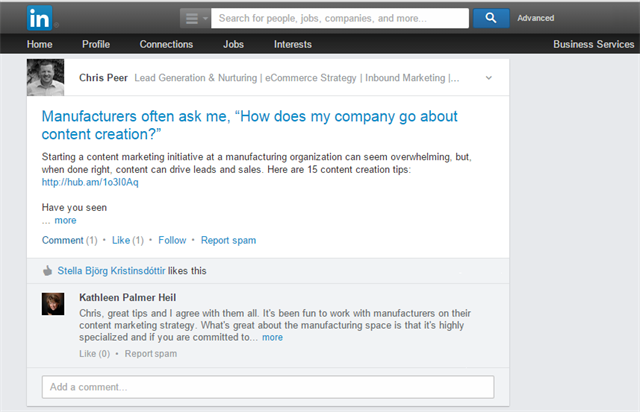 Study the conversation in LinkedIn groups for insights you can use to develop content. At Northwoods, we studied
a manufacturing marketers groupand found lots of coversation around content marketing, which inspired a blog entry on the topic.
Amplify your content by publishing it on the network. Encourage employees to share company content and further extend your reach.