(July 27, 2015 - Updated June 21, 2017)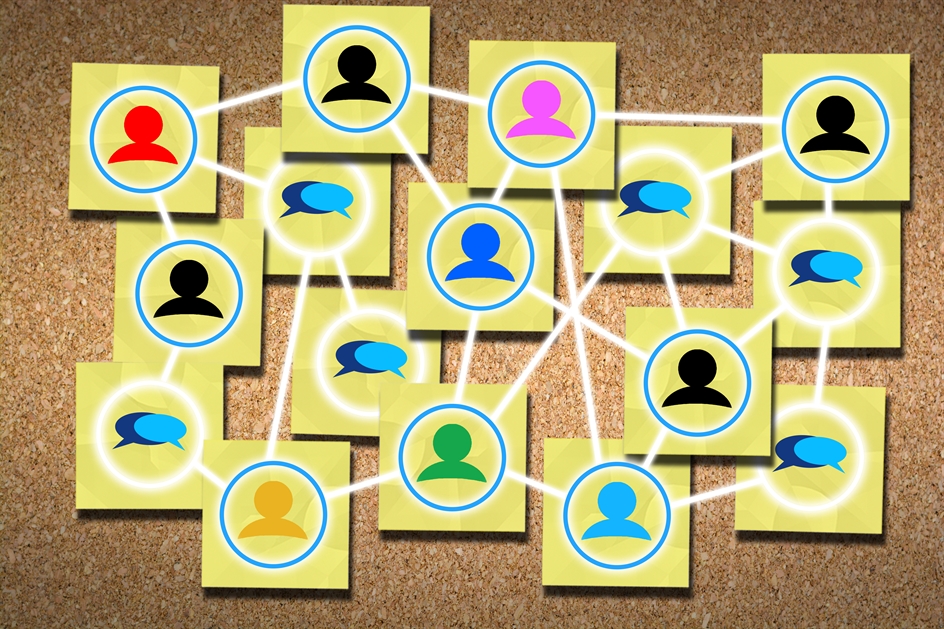 Link building was the Cadillac of SEO tactics 20 years ago, when it involved directories and purchasing links. Many SEO experts now consider it more like the Edsel. They have declared it a shadowy practice to be avoided and hesitate to include it in search strategy.
We think that link-building, though more complicated today, remains a worthwhile, cost-effective practice with long-term benefits. Let's take a fresh look at it.
The Basics
Link building is the process of getting other websites to link to your site. These are called inbound links. As search engine bots crawl the internet, they evaluate all websites that link to your site. The more high-quality inbound links, the higher your site's search-engine rankings.
What, exactly, is a "quality website"? One that Google, Bing or Yahoo deems trustworthy. Wikipedia, for example, is a quality website. Spam sites, such as fakepurses.com, are not.
Years ago, companies could purchase inbound links from "link farms" to boost rankings. No more; Google and other search engine operators have caught on, and they penalize companies that use this tactic by lowering their rankings.
Conversely, search engines reward legitimately earned links with higher rankings. For example, if a newspaper article about your company links to your site, that's good. Guest blogging, forum participation and native advertisements are also legitimate link-building tactics. You can organize these tactics into an inbound link-building strategy.
The Facts
Pursuing a link-building strategy doesn't mean your site will drop from #2 to #252. Thanks to poor coverage of Google algorithm updates and misleading comments, many marketers think pursuing link building means Google penalties and decreased rankings. Wrong. If you build links legitimately instead of purchase them, you're more likely to be rewarded than penalized.

Start with directories, but don't stop there. Adding your site to directories is a great way to start link-building. Even if you're a B2B company, we recommend adding your information to such traditional B2C sites as Yelp and FourSquare, to build awareness through increased SERP placements while leveraging local search. Plus, it's free!

Content and link building go hand and hand. Without content, you cannot pursue a true link-building strategy. The point is to amplify your content on other sites through guest blogging and so on. You need not develop hundreds of new blogs; repurpose what you already have. Transform a press release into a guest blog post, or share information about a new product in a forum. This will save time and energy and get the most SEO and digital marketing benefit out of your content.

Don't ignore link building, even if you have another SEO strategy in place. Optimizing meta data, sending e-newsletters and posting on social channels are important, but don't end your SEO work there. Incorporate link building into your current strategy. Find out where people talk about your company and your industry and become a presence at these watering holes.

Link building works in the B2B space. Search engines reward strong evergreen content, not just the latest news. Link building allows your work to live on – and pay off -- long after its publication date. Some Northwoods clients pull in qualified visitors each month and rank for top keywords due to white papers and blog entries published on their sites 10 or more years ago. Compare this to a pay-per-click campaign that works only as long as you pay for ads. Link building is a long-term investment.

Social Links -- are they the same? Social shares -- Tweets, Likes, and Shares -- are not the same as links on websites. But social shares are appearing more and more on personalized search results pages. Some evidence suggests that social shares affect rankings, but natural inbound links remain far a superior way to boost your rankings.
Five Steps to Jumpstart Your Link Building
Determine your preferred link mates. Do professionals in your industry have a go-to online magazine or trade journal? A popular discussion forum? Where do you turn for industry news? Make a list and keep them top of mind. Directories, Selling Partners, and Sponsorships are a great place to start. Reach out to all your partners online and make sure their websites include links to you. Provide testimonials to your vendors. Testimonials are win-win; you can review your vendors and get links back to your website.

Review your site's inbound links. We recommending using Moz for a complete list. Download the data and study the specific domains linking to your website. Look for spammy directories in your report, ones with names like SEO Link Directory, or Build Links. If you notice these directories, reach out to the site in question and ask them to remove your link. If they won't, disavow them in Google Search Console to ensure that you're not penalized for these links. Take note of the resources you identified in step one, as well as any links with keywords such as blog, post, or forum in the URL. (If you have a lot of inbound links, use the FIND option in Excel to spot these keywords quickly.) Typically, these URLs represent websites where individuals are already talking about your company, so you may be able to leverage them.

Study the competition. After you download your own inbound link report, download the same reports for your competitors. Are they featured in any trade journals you're not? What about forums or discussion boards? Use their inbound link reports to identify and take advantage of watering holes you might have overlooked.

Find amplification opportunities. After identifying your inbound links, look for ways to leverage your message or reach new audiences. For example: If a trade magazine reviews one of your products, approach the editor to see if they accept guest blogs. If so, rework a product data sheet into a guest post. If you're looking for new audiences, conduct social searches, especially on Twitter, to identify respected industry influencers. Then reach out, through a direct message or tweet, and encourage the influencers to share your content. Don't be afraid to ask for links. If your company appears at a trade show or an employee gives a presentation, approach the organizers and ask for a link to your site from theirs. This builds links and personal business relationships without much extra effort.

Set goals, measure, and repeat. As with any digital strategy, set clear goals for your link-building campaign. Do you want to increase referral traffic? Get new eyeballs to a particular white paper? Be specific. Use Google Analytics to measure your success and identify failure. Learn from both, adjust, and try again.