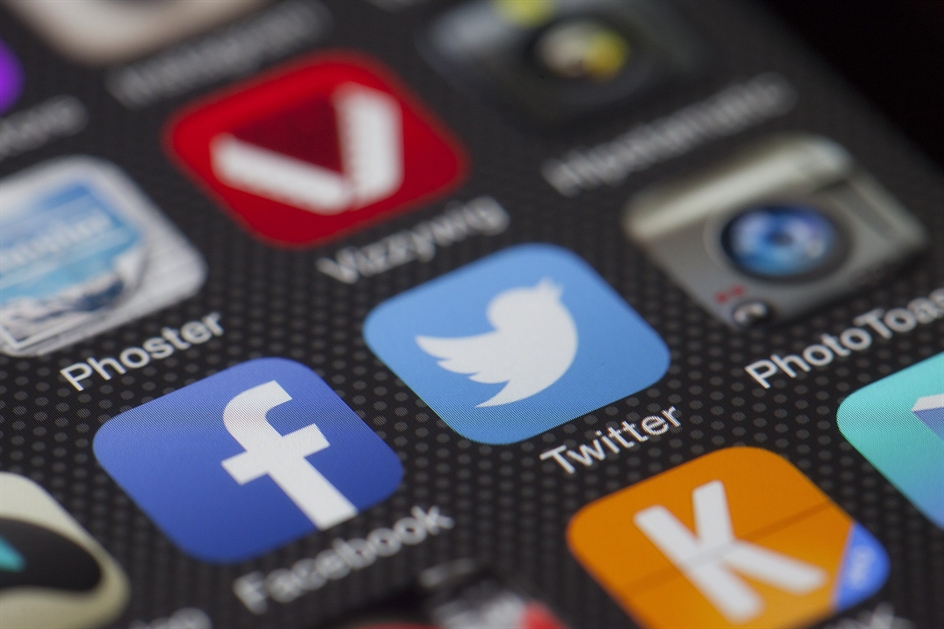 Even at this late date, many B2B manufacturers assume that their target audience does not use social media for business. On that assumption, they judge social media marketing to be a waste of resources. That assumption and those who make it are behind the times.
Social media is one of the most widely used and cost effective digital marketing strategies; 80% of adults age 30 through 49 use at least one social media platform, according to data from Pew Research. So, manufacturers, jump in. But avoid these classic manufacturer social media mistakes.
1. Focusing Solely on Selling Product
Social media novices often treat the platforms like any other sales channel. But social media is far too high in the sales funnel for sales to be the only goal.
Imagine your social media channels as your first meeting. You introduce yourself, engage in a little small talk, maybe have a nice lunch, start to build trust. When the time comes for serious sales discussions, you move it to a more direct, private setting.
Some brands, mostly B2C ecommerce sites, succeed by encouraging sales through their social channels. Manufacturers do not, due to a unique set of conditions:
Niche Products
Most B2B manufacturers do not sell to a mass audience. The target audience is a small, very specific group of organizations or professionals. B2C brands that sell on social media offer products of interest to a wider audience.
Technical Information
Your audience likely needs more than a product photo and brief description to commit to a purchase. They need detailed product specifications and technical information to make sure that this product will meet their business needs. They might need a custom build to fit a specific manufacturing purpose. These circumstances do not mesh well with social selling.
Two-Step Sales Process
Many B2B products sell through distributors or dealers, not directly from the manufacturer. Brands that sell well through social media tend to be ecommerce companies. Users easily click from social media to ecommerce websites and complete the purchase all in one sitting. Sales tend to sag when that experience is interrupted by a phone call or visit to a dealer, or even a visit to a dealer website.
Focus your social media strategy on telling your brand's story and engaging your target audience. It's fine to inform followers about your products, but your main message should not be "Buy! Buy! Buy!"
So, what do you post if you aren't selling product? That depends on the social channel. Our Social Media for Manufacturers blog lays out the basics of creating a social media strategy.
2. Only Using LinkedIn
You're a B2B organization, so LinkedIn is obviously the only channel that fits your needs, right?
Wrong.
No matter how technical or highly-specialized your field, actual people make up your audience. Most likely, your audience (comprising people of all ages and backgrounds) enjoys social media on several platforms, both in and out of the office. With social media, you can target them with your messaging wherever they are.
B2B organizations can find a place on almost any of the major social media channels. But to select and focus on the right channels, you must define your audience and determine your goals.
Yes, LinkedIn is often the obvious, sensible choice for manufacturing marketers. Its professional focus makes it easy to connect with both job seekers in your industry and potential clients and customers.
However, Facebook could also be a great way to connect with your audience. Of all of today's social media channels, Facebook has the most robust audience targeting system. It allows you to segment your audience by job title, organization, industry and more. Twitter, a strong news aggregator, allows your brand to join conversations relevant to your industry. Twitter can help you position your company as an industry thought leader. Instagram offers an easy way to give customers behind-the-scenes looks at your organization and to showcase your company culture to help recruit new talent.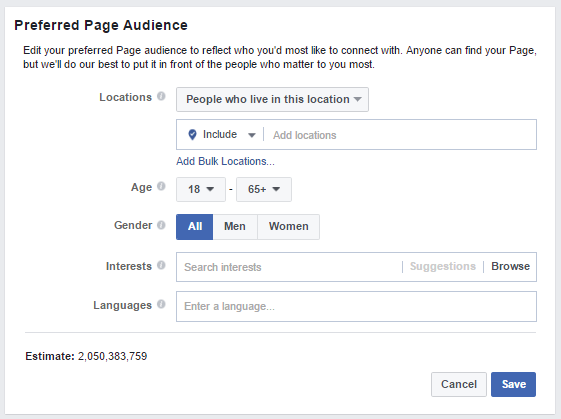 3. Forgetting the company culture
Social media started not as a marketing channel, but as a platform for individuals to connect. Organizations can spread their brand messaging on social media, but most still use it to connect with the people in their lives.
Align with that. Highlight the people who make up your organization. Put a human face on the company. People can connect with a real person in ways they cannot connect with a logo.
You can showcase employees in a variety of ways on social media. Many organizations create monthly spotlights that give insight into an employee's personality. We do this at Northwoods, and we link from our Facebook to a page on our website with more information about our people.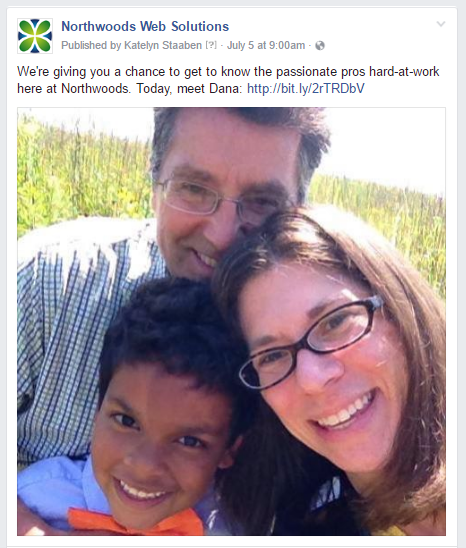 You need not be as structured as we are. Simply post photos from company meetings or an office birthday party, or of a funny sign hanging in someone's cubicle. Tweet an amusing quote from a meeting. People visit your social channels to feel more connected to your brand; if you share nothing but organizational or industry information, you're missing opportunities to connect.
4. Failure to Establish and Leverage Thought Leadership
Does your manufacturer website have a blog? No?
Start one.
One of the most powerful ways that a manufacturer can use social media is to share – i.e., broadcast -- blogs or other thought leadership content from the organization's website. A blog allows you to share your employees' wisdom in their fields. Many use social media to find news and industry updates, especially on Twitter and LinkedIn.
Your original content makes you more than a sharer of industry news from third-party sources. It positions your organization as an industry leader. Sharing these savvy, insider blogs on social media not only increases your social engagement on a given platform, but also drives users to your manufacturer website to read more and see what products and services you offer.
Even without a blog, you can present your people, and thus your brand, as a thought leader within the social platforms. Seek out Twitter chats relevant to your brand. Engage in them. Often, industry publications run these blogs and lead Q-and-A sessions. Anyone can join in; do so, to gain name recognition and introduce others to your brand.
Try joining Facebook and LinkedIn groups related to your industry. Often, business pages can't be a part of these groups, but encourage leaders within your organization to join the conversations. They will show their expertise to their peers and help others learn about your company.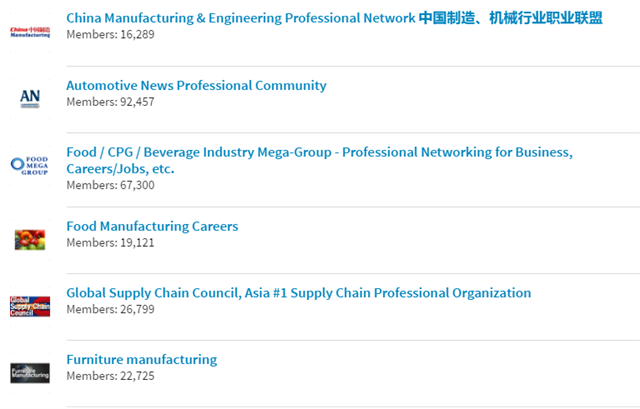 5. Speaking in Jargon
Ok, you know what polychlorotrifluoroethylene is. But does your entire audience? Speaking in language that is too specific to your industry alienates potential readership. On social media, a little jargon goes a long way. Don't simplify so much that you sound uninformed, but refrain from confusing or overwhelming your audience.
This becomes an even larger problem if you work across several different industries. Often, jargon doesn't translate from one industry to another. Don't cut off one part of your audience in order to please another.
Write as though you're speaking to someone new in the industry. Most likely, your entire audience will understand the basic terms. Leave the more complex language for your advanced blogs and white papers, and keep your social media copy simple and easy to understand.
Of all the digital marketing solutions, social media challenges manufacturers the most. Successful leveraging of social media requires subtlety and patience; it's a long, indirect play. It's not easy. But far harder, in the long run, is not engaging these platforms at all.
Today, marketing is digital, and social media are key channels for telling the world who you are, what you do, and why you do it. Social media, handled properly, make your B2B manufacturing business more real and present in the world.