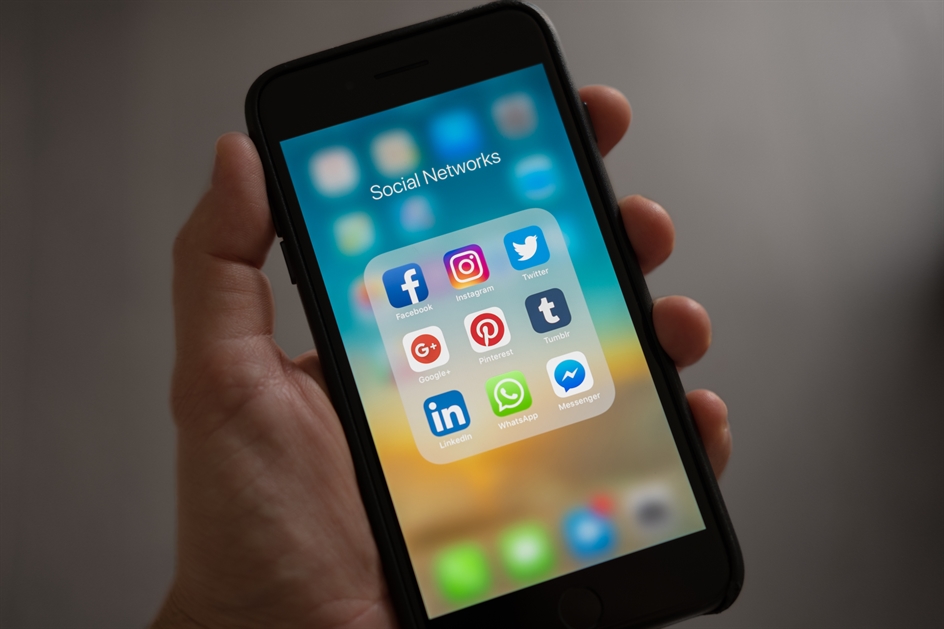 Social media marketers develop content, post it on multiple platforms, engage with the audience for that content, and analyze the results of campaigns. That's a lot. Marketers will not succeed unless they go about their many tasks efficiently.
Northwoods is here to help, with four hacks to simplify your social media management and to warn you off two common hacks.
Useful Social Media Hacks
Broadcasting a Twitter Reply
Tag accounts in your tweets to increase engagement on Twitter. Tags alert other users that you're sharing their content or discussing a topic of interest to them. They will receive a notification and therefore will be more likely to share your content with their audience.
Note: Twitter will treat any tweet that begins with an account handle (for example, @Northwoods) as a direct reply. The content will display only on the feeds for the tagged account and on accounts that follow both you and the account you've tagged. Twitter does this to reduce clutter in user feeds.
To send your reply to your full audience, rewrite your tweet to begin with a word other than the Twitter handle. If that would muddle your message, place a period before the handle: (for example, .@Northwoods). The targeted account will see the notification, and so will your full audience.
Cluttered Instagram Hashtags
Hashtags are more crucial on Instagram than on any other social media platform. On Instagram, hashtags are the only tools users have for searching through content. If a user seeks posts relating to the city of Milwaukee, they can't search "Milwaukee." They must search something like #Milwaukee, or #MKE, or #MilwaukeeWI.
If you want your audience to find your Instagram content, you must include the most relevant hashtags. However, hashtags impair readability. So how do you balance searchability with readability in your photo captions?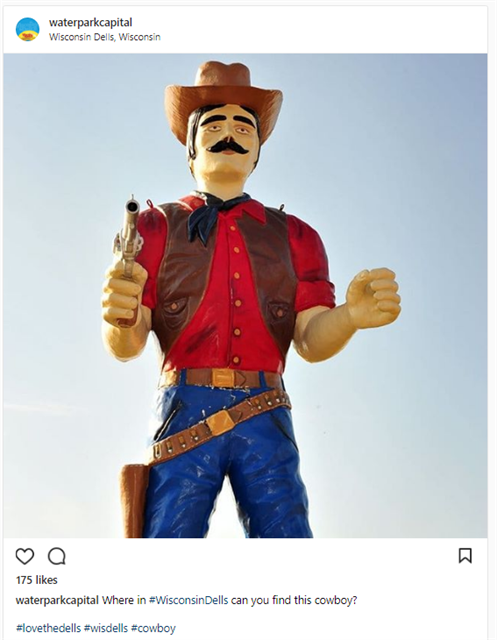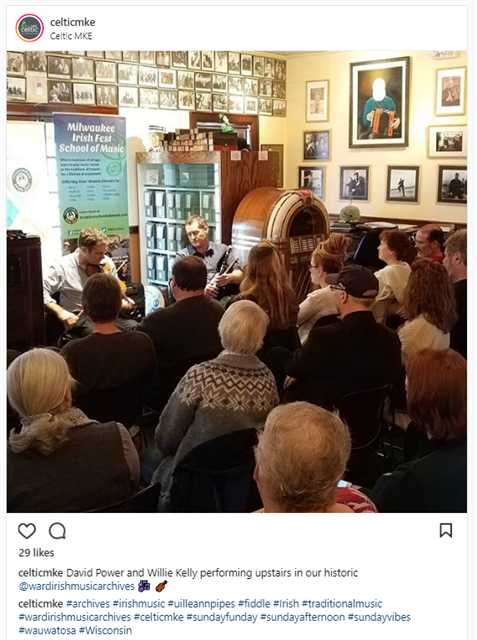 There's a hack for that: Either include several line breaks and then add a list of hashtags or include them in comments on the photo. Both options keep the hashtags out of your caption while retaining their great search benefits. You can see examples of this in our recent blog on hashtags.
Scheduling a Facebook Event Post
How do you schedule Facebook content that seems to be un-schedulable on the platform?
Facebook is a great place for companies to get the word out about their events and to share event communications with attendees. However, other than scheduling the announcement of the event, it isn't obvious how to include an event in a typical Facebook post.
The solution is simple: Add your Facebook event to any standard post by scheduling that post within Facebook's native scheduling tool.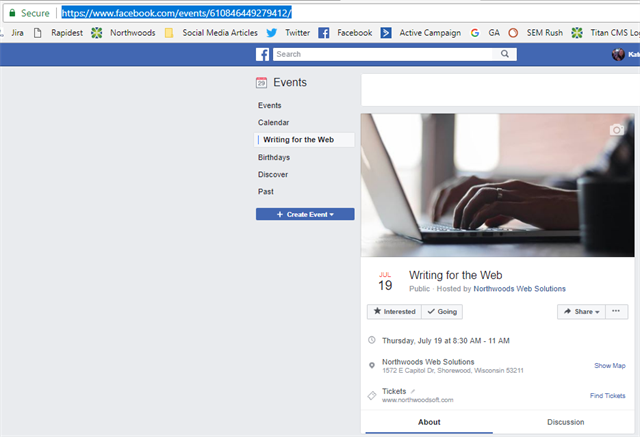 Each Facebook event page has a unique URL. Paste and copy it, like any other URL, into a Facebook post, and a link box will appear.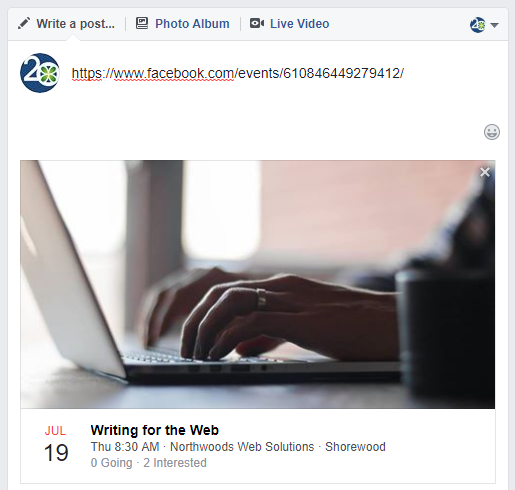 Then schedule or directly post the content, as you prefer.
Scheduling a Facebook Share
A slightly more complicated Facebook scheduling hack relates to shares. Sharing content shows your support of others' pages and shares good content with your audience while sparing you the effort of crafting the post yourself.
If you come across a post you would like to share, the only obvious option is to immediately share it with your audience. But you can schedule it.
Start by clicking the time stamp at the top of the post. Depending on how recently it was published, it will either say "x hours ago" or a specific time and date.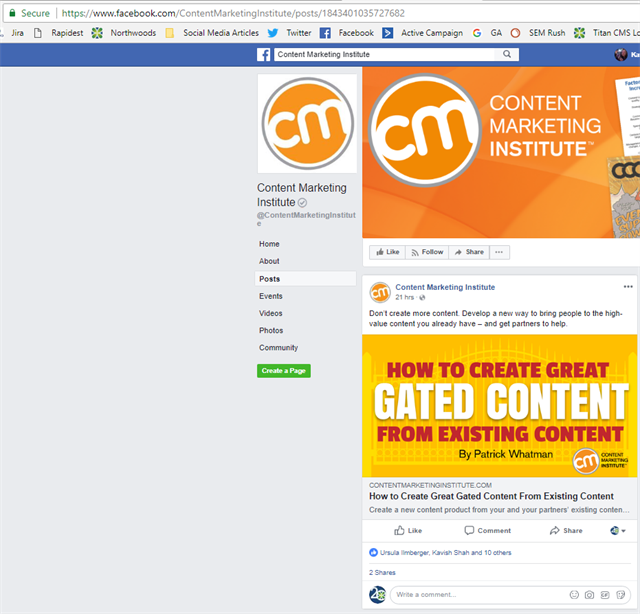 Once you click this, the page will reload. It will look like the brand's business page, but the URL will update to a new, unique one.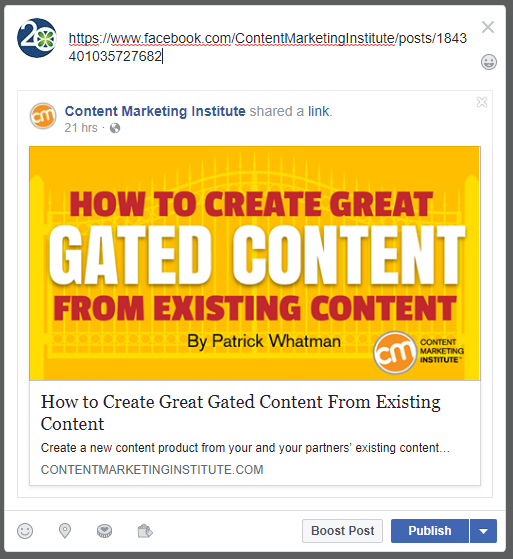 When you copy the URL and paste it into one of your posts, the pop-up will look just like a normal shared post.
You can then delete the URL, add your own content, and schedule the post for the time that works best for you.
Hacks that Aren't Worth It
Buying Likes or Followers
Growing a useful community on social media takes time and effort. Several services will tempt you with offers to purchase followers. Don't bite. They are almost always peddling fake accounts that do nothing to help you achieve your business goals and might hinder you. Fake accounts do not engage with your content. The social media channel's algorithm will detect that and penalize you.
An engaged, qualified audience – even a small one -- has value. A large phantom audience does not.
Automating Social Actions
Do not confuse automating social media with scheduling social media. Scheduling is great. Automation isn't.
Scheduling involves using the social platform itself or a third-party tool to post your content at specific times and dates. It allows you to have an active platform without regularly posting manually.
Automation involves a third-party tool to perform specific actions on your behalf on social media channels. Such tools can, for example, automatically post comments to any Instagram post with certain hashtags or automatically favorite tweets on certain topics.
These tools get brands into trouble. First, many social platforms don't like them; sometimes, they violate terms of service. If you're caught using them, you could be penalized in the algorithm or your account could be suspended.
Second, businesses use social media in different ways. Hashtags, especially, vary in function with industry and brand. Even if you choose a specific hashtag to automate a response, you could interact with the wrong people and put your brand in an awkward situation. Also, users of these tools can only guess at the content to which these automated responses might attach. So, the marketer must craft one-size-fits-all response content, which tends to be generic and without real value.
Will your audience and your engagement grow from using either of these not-so-great hacks? Yes, and maybe. But is that growth worth it? Most likely not. As in life in general, effort reaps reward in social media. Just be smart when you expend that effort.