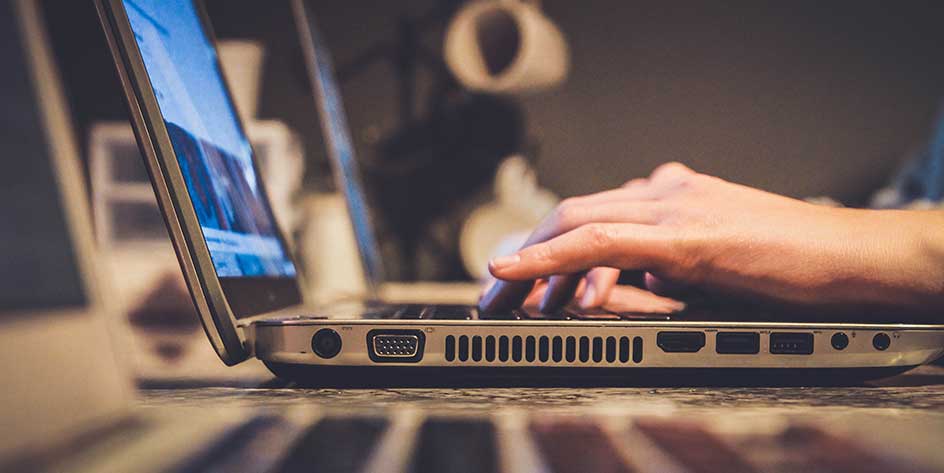 Email marketing is a big deal in B2B -- 95% of professionals use it.
Which explains the flood of it in your inbox, which in turn explains the importance of a thoughtful, strategic approach to your own email marketing. Simply adding more noise to your target audience's inbox won't help. You must work hard and smart to get recipients to open your email and actually read the content.
Northwoods, as always, is here to help. Apply these 10 facts, tips and tricks for email marketing success.
1. What exactly is an email campaign?
An email campaign is a scheduled set of email marketing messages targeted to a specific audience. Each marketing message aims to persuade the reader to perform a predetermined call-to-action, such as:
Subscribe to Our Newsletter
Contact Us Today
Download Our Whitepaper
Purchase a Product
Request More Information
Register for Our Event
Sign Up for Our Workshop
Complete this Survey
Follow us on Twitter
Write each email in the campaign to build on the previous email. Offer additional information, but keep the same call-to-action. It is a simple and efficient way to stay in front of your customers and prospects, and frequent contact makes a difference. After all, it can take seven to 13 touches to convert a lead into a sale.
2. Email Writing Techniques
The writing style of your email campaign should follow three simple steps:
Start by grabbing your reader's attention, perhaps with a bold claim or telling statistic
Then provide necessary information or details
End with your call-to-action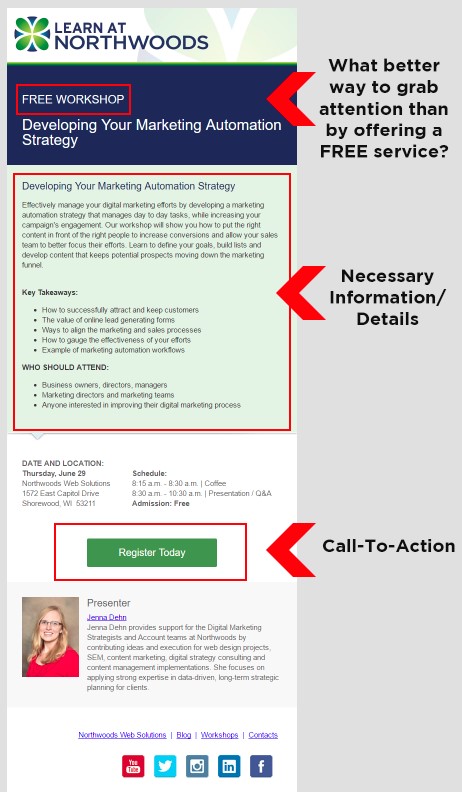 Be subtle. Do not idly toss up marketing clichés. Instead, pique your reader's interest. For example, Northwoods Web Solutions increased a client's new website traffic by 266.7%. (As Dizzy Dean used to say, "It ain't braggin' if you done it.") A statistic like that will prompt readers to learn more about how we did it.
You're a human, not a robot. So write like a human. Be conversational; it helps people trust you and hear your message. Structure your content to be more like a conversation and less like a marketing ploy.
End your email by telling your readers what to do next. Make sure your call-to-action is obvious and clear. Make it easy for your readers to act.
3. Best Email Subject Lines
A good subject line entices your reader to open your email. A bad one prompts your reader to delete. Don't try to make a sale with your subject line. Even these few words should be conversational. Your only goal is intrigue your recipient enough to open your email.
Align your subject line with the content in the body of the email. Do not bait and switch, as this practice will dramatically raise your unsubscribe rate.
How do you create a subject line that stands out in a crowded inbox? Don't be afraid to get cute or be punny. Go ahead, if you must, and get those bad dad jokes off your chest. Otherwise, more professional email subject lines keep it brief and to the point of your campaign.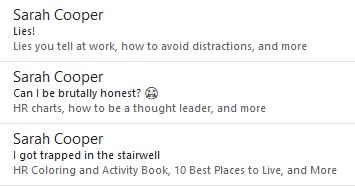 Some of my favorite subject lines, from Sarah Cooper.
Remember that impressive statistic we mentioned? Show it off in the subject line, if it's interesting enough to entice your reader. Most people don't care about how many awards you've won, but they care a lot about the work you did for your clients to win the awards.
4. Email Image Best Practices
Images can make an email campaign look amazing, but keep it simple. If you use too many images, your email will feel like an ad and distract your readers from the written content, which is the most important part.
Be aware of your image size. Some email providers will mark emails as spam if they contain very large images. Large images can also lead to deliverability issues and slower load times. Most users will move on to the next email if yours fails to load within a few seconds.
Do add alt text to your images. This is the text that users see when images are not downloaded. It gives readers an idea of what the image is before they download it. However, some users won't be able to download your images at all. For this reason, do not build any key message or content within images. Text rules in email. Refrain from simply uploading a flyer or image without typing or copying text into the body of the email.
5. Use Email Personalization
Recipients have come to expect targeting and some personalization in their emails. The content should be targeted toward the specific needs of individuals. For example, we wouldn't promote our Social Media for Non-Profits workshop to manufacturers. We would limit promotion of that workshop to non-profits only.
Take personalization a step further. Speak to users on a first-name basis.


I am more likely to notice and read an email that mentions me by name.
6. How to Design an Email
The Call-To-Action
The most important part of an email campaign is the call-to-action. Make yours stand out from the rest of your content by creating a button. Buttons have proven to increase click-through rates. One A/B test by Campaign Monitor has shown a 28% increase on click-through rates with the use of buttons.

Responsive Design
More and more people check email on phones or tablets. If your email doesn't look good on hand-helds, forget about engagement with mobile users. A single-column layout can make your campaigns easier to read and pleasing to the eye across devices.
Preview Text
Remember to include preview text within your email. This snippet of text, pulled in from the body of your email, displays right under the name and subject line in the inbox of some email providers. It gives you a little extra space to persuade users to read your email. Take advantage of this space by providing additional insight to the purpose of your email. If you forget to utilize this feature and lead all your emails with an image or banner, the preview text won't make any sense.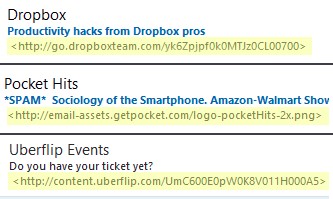 Example of preview text that is not being used
Footer Content
Start your email right – that is, with preview text -- end it right, too. Your email campaign's footer is powerful and useful. Include your contact information and social media icons. Certain readers might not be interested in your current email promotion, but you may have intrigued them enough to check out your website or visit your social media accounts. Help them track your digital footprint by including this information in your footer, where people are accustomed to finding it.


Example of a good email footer that includes social media icons and contact information.
7. Best Time to Send an Email
What's the best time of day to send an email? MailChimp and other email platforms are rolling out new features or tools that suggest good send times for email marketing campaigns. Review your current email platform to see if it has such a built-in tool.
However, there is no universal time when everyone sits down and checks email. You need to understand your audience and know its habits. In broad terms, late mornings/early afternoons seem to have a slight peak during the work week. Between 10 – 11 a.m. seems to be ideal email-check time at many companies. Sending your email campaign during the work makes sense for B2B businesses. B2Cs might have better luck reaching a target audience during the weekend.
Run some A/B testing to find out what works. Send emails at different times and days and track their success. For example, we were toying with the idea of sending out our blog email blasts on Thursday instead of Friday, but A/B tests showed higher open and click-through rates on Friday. People who opened our emails on Friday also spent more time reading our blogs.
Bonus Tip: Pay attention to current events or seasonal trends that affect your business. Use the trends to your advantage and incorporate them into your email campaign's theme and subject line.
8. Average Open Rates
Open rates can be misleading. You need to know what your email marketing tool considers to be an "open." Most email tools count an email as opened only if the user downloads the pictures or clicks on a link within the email. Someone might read your story as an open but not be counted as one.
It's nice to know what the average email open rate is so you can benchmark your email's performance. Open rate varies by industry, but usually runs from 16 - 28%. Review your industry average here.
If you fall way below your industry average, consider how you target your users. Do you send every email campaign to your entire list? Bad idea. Focus your content on specific segments of your audience. (More to come on this.)
9. Email Marketing Automation
Email marketing automation involves a software tool that automatically handles such marketing tasks as sending email campaigns, nurturing leads and increasing engagement. Instead of setting up each email within a campaign, you could set up all the emails at once. And you can decide when and to whom each email will go out.
Email marketing automation can go beyond sending thank-you or confirmation emails. You can schedule emails to go out based on a number of interactions:
A form submission on your website
Subscribing to a newsletter or blog
Visiting a certain page on your website
Clicking a link in an email
Forwarding an email
Opening or reading a previous email
Abandoning a cart before checking out
Email automation offers the ability to get more done without (a lot) of additional work. As you develop your goals, identify current deficits in your marketing or sales process. Do you fail to follow up leads quickly? If so, set up an email automation protocol that automatically follows up with anyone who fills out a contact form.
Check out this infographic on Using Marketing Automation in Real Life for more information.
10. What is List Management?
Once you've created the perfect email blast, be sure that you're sending it to the right audience. Segmenting your lists is a good idea, but segment wisely, as lists can proliferate to unwieldy numbers very quickly. When I started working at Northwoods, we had over 50 email marketing lists. No one remembered what half of the lists were for or who was on them.
Instead, maintain one large list and segment your audience with tags or fields. This makes list management a lot easier, because you don't need to add every prospect or client to each separate list. You just add them once and fill in their information appropriately.
For example, instead of creating a separate list for "Manufacturers," I would make sure to create a field for the industry sector within my contact's information. Then I can target anyone listed as a manufacturer without missing anyone. I can target any industry I choose in this way, as long as I took the time to clean up my data and update each contact's information within my system.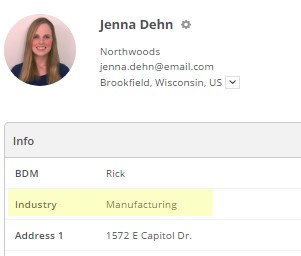 Make sure to fill out the information for industry.


I can target my audience by only sending my campaign to contacts listed under manufacturing.
Email marketing is all about sending the right content to the right people at the right time. Take it a step further by tailoring content to different segments of your audience. In this way, your site will appeal to their specific interests and maximize the relevance of your marketing message. Targeting your lists could raise your open rate by 70% and reduce your unsubscribe rate.