May 01, 2015; Updated July, 2017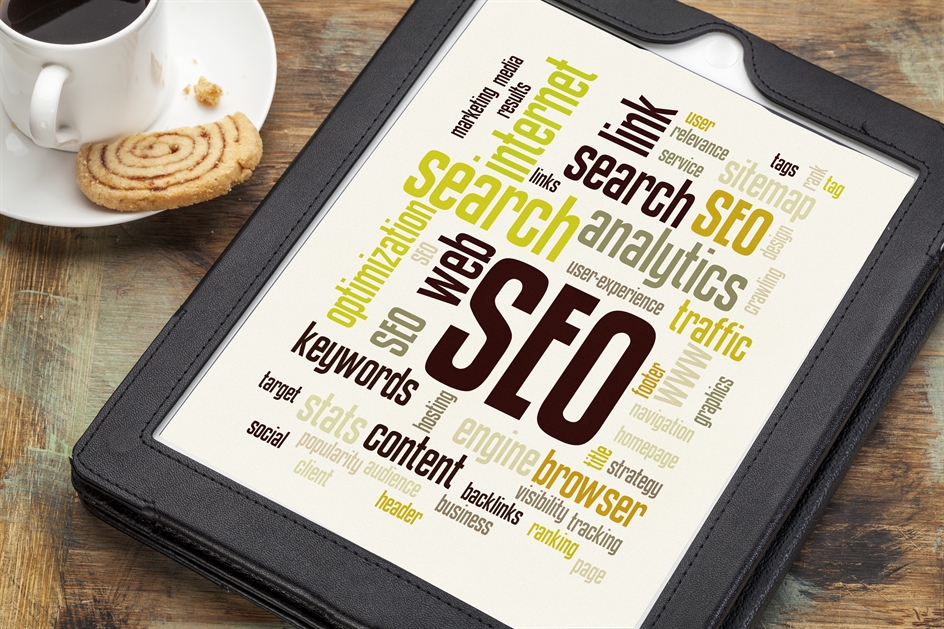 Have you noticed how some descriptive blurbs on Search Engine Results Pages and social media posts appear to be random gleanings from the content of the linked pages, but others read as coherent, helpful thumbnails of that content?
Those blurbs are metadata. Meta descriptions are code snippets that tell users about a website. Search engines read the code and display with every completed query. With most content management systems, customizing a meta description for every page of a site is pretty easy. Some content providers attend to them; some don't. Everyone should.
True, Google removed meta descriptions as a ranking factor in its algorithm in 2007, and they have taken a back seat in SEO. Still, they're important.


Search engines display meta description for each item on a SERP.
Your on-page content – the stuff your users read and view -- is the key to earning a top spot on an SERP. Meta descriptions ice the SEO cake. They're the last step you can take to increase traffic, boost conversions and enhance SEO.
Humans – not the search engine bots that crawl sites and rank pages -- read meta descriptions, which offer a final opportunity to appeal directly to your target audience. Don't waste it. A well-written meta description could be the difference between a user visiting your site or moving on to the next competitor results page.
Another consideration: Even if Google doesn't use the descriptions as a direct ranking factor, it does factor in click-through rates. So, if your site has a higher click-through rate, higher SERP placement is likely to follow.


Clickthrough rates are a factor in Google's algorithm. You can track your site's clickthrough rates in webmaster tools.
Meta descriptions can also enhance social marketing efforts. When you share a link on Facebook, have you noticed how it automatically generates a picture and short description? That's metadata at work.
Facebook and other social networks, such as LinkedIn, "scrape" the meta description from your site and use it as a teaser when a page is shared. A compelling description could increase your likes, shares, and retweets. (Another tip: Most social networks use the first image on a page as the "teaser image" when users share content. Remember this the next time you add a picture to your content.)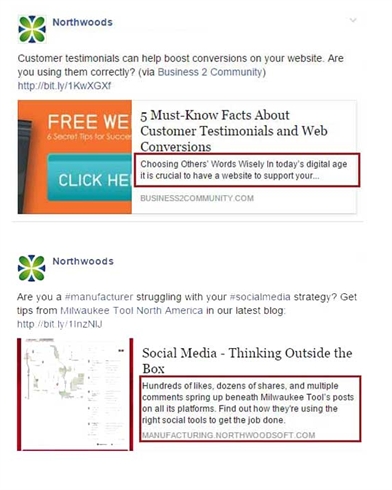 Top: A webpage without a meta description, as it appears in a Facebook post. Bottom: With a meta description.
Another consideration for meta descriptions is that unlike Google, other search engines use them to rank sites. While Google remains the most popular search engine in the United States, there are up to 20% of users out there who search on Bing, Yahoo and even DuckDuckGo.
Writing a Compelling Meta Description
So, how do you write a meta description that inspires a click?
1. Keep It Short. Limit meta descriptions to 160 characters (including spaces) , to ensure that the full description displays across devices.
2. Put Yourself in Their Shoes. What specific problems confront your target audience? How can you solve them? Keep this in mind when you write meta descriptions. Speak to your customers on a human-to-human level. Cut through the sales clutter and emphasize your authenticity. It's worth repeating: This is your last chance to highlight your knowledge, experience and solutions. Use it to your advantage.
3. Tell It Like It Is. Be clear and honest, so users get what they expect when they click your link. Vagueness or dishonesty could raise your bounce rate and harm SEO overall. (Bounce rate reflects the number of users who land on a website and then leave, or "bounce," right away.)
4. Include a Call to Action or Answer a Question. The customer you're trying to convert is seeking a solution. Use your meta description as a way encourage action.
5. It's Not All About You. Your meta description isn't 160 characters of self-promotion. Rather than lead with your brand name ("Northwoods garden tools are sure to help you grow the best garden ever!"), tie descriptions to your page titles and keywords, to create a seamless user experience.


Tie your meta descriptions to page titles and keywords for a better user experience.

Still need inspiration? Study the ads on SERPs for your target keywords. After all, they're designed to make users visit the site paying for the ad.

The Digital Marketing Balancing Act
The many tasks related to user experience optimization, marketing automation, and local SEO can push meta descriptions to the bottom of the I'll-get-to-it-when-I-get-to-it list.
Our advice: Get to it. Metadata is high return and low effort.
Take the time to think through meta descriptions for every page on your site, or at the very least for your home, main navigation and landing pages. This will elevate SEO, drive conversions, and raise the level of your overall digital marketing.