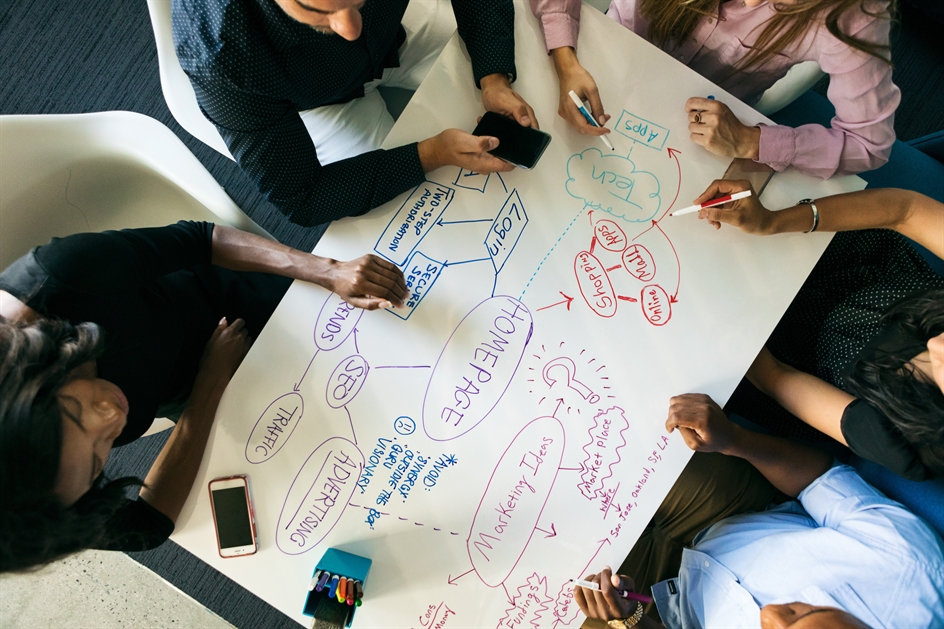 You've decided to update your website. Congratulations!
Right now, you're probably daydreaming about your homepage, the images or video that will highlight your organization, the fonts, and the exact shade of blue that will make a nice accent color. You're probably not thinking about how to create a sitemap for the website. But you should be.
Design elements -- color, imagery, font (nothing ruins a website like comic sans) -- matter. But the sitemap comes first, whether you're embarking on a major redesign or a minor refresh.
Sitemap: The Basics
A sitemap visually represents a website's pages with a consistent taxonomy. Think of your sitemap as the blueprint of your website, the guiding document that governs the site's development throughout the redesign or refresh.
You should create a sitemap that reflects the way visitors think about your content or groups of content, such as product families. It should use the same words, terms and language your visitors use.
Most sitemaps have a parent/child, drill-down structure ideal for websites that are both broad and deep. The downside: Such maps can become lopsided if many items nest under one heading but only a few nest under another. A simple graphical representation of a parent/child relationship sitemap: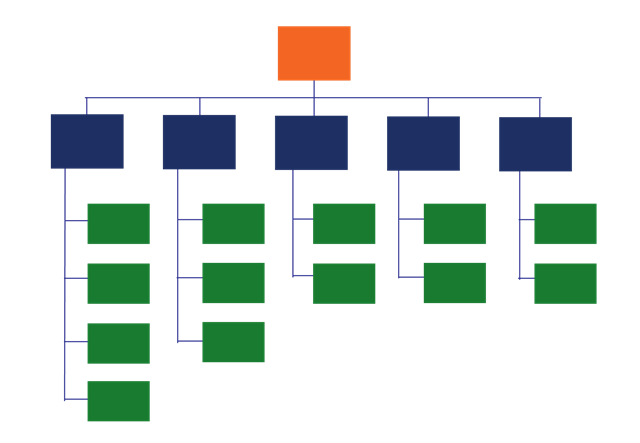 You do have options other than parent/child. Learn more about the types of sitemaps in our information architecture blog.
Creating Your Website's Sitemap
Drawing a few boxes and sticking words on them might seem easy. Developing an effective sitemap is hard, and more complex than you might expect. Why? Because an effective sitemap should be based on data:
Your Current Site Data: As you develop your website sitemap, leverage your current site's analytics. Do important pages on your site lack traffic? Consider elevating them to the top menu on your updated site. As you evaluate the data, compare your traffic over multiple periods, to account for spikes related to product launches, email marketing campaigns and such.

Keyword Data: The language of internal shop talk can be continents apart from the search terms users type as they seek your products, goods and services. If you label key web pages and menu items with office slang, you could confuse users. Keyword data and search pattern insights can help with this. Don't guess. Use a keyword tool -- Google Keyword Planner, SEM Rush, keyword.io etc. -- to shed light on users' search terms. Using these terms in your labeling and menu structure ensures that your sitemap will resonate with your audience. It also might boost SEO.

Internal Site Search: You do have an internal search on your website, right? Are you tracking your visitors internal search terms? If not, you're missing out on a wealth of data. Analysis of internal search patterns tells you (literally) what your visitors want. You can use Google Analytics to track internal site search data, but it will not track historical data. If you're on Titan CMS, we've been collecting internal search data since your site launched. Learn how to access it.

Heatmaps: As visual representations of click patterns, heatmaps shed light (literally) on users' interests. Use heatmaps to uncover click and scroll patterns. (Bonus tip: If you use HotJar, our favorite heatmap tool, you can take videos of visitors moving through your site, which also provide lots of insights.)
Personas: Aligning your sitemap and content with marketing personas creates a clear, direct funnel and path for your visitors. This will also ensure you have content that aligns with each of your personas' interests. (Learn about developing marketing personas from our blog on the topic.)
Sitemaps and SEO
We think of sitemaps as two-dimensional, graphical representations of websites. But XML sitemaps are also powerful SEO tools. Technically, an XML sitemap is a file that lists the webpages on your site. Search engines crawl the file to understand the content on your site.
Redesign, Redirects and Your Sitemaps
So, back to your website redesign.
Once you've developed and started to execute a robust, effective sitemap, be sure to put the appropriate redirects in place, so that pages on your old sitemap redirect to pages on your new sitemap.
As you set up these redirects, use server-side 301 redirects. They guarantee that users and search engines are directed to the correct, updated page on your new site. For example, a visitor has bookmarked the webpage www.yoursite.com/blog/best-blog-ever.html in his or her browser, and you update that page to www.yoursite.com/blog/bestest-blog-ever.html on your new sitemap. A 301 redirect ensures that the old bookmark will continue to work.
Google has some great tips on 301 redirects, if you need help getting started.
Once you've done all that, it's time to think about a nice shade of blue for those sitemap boxes.