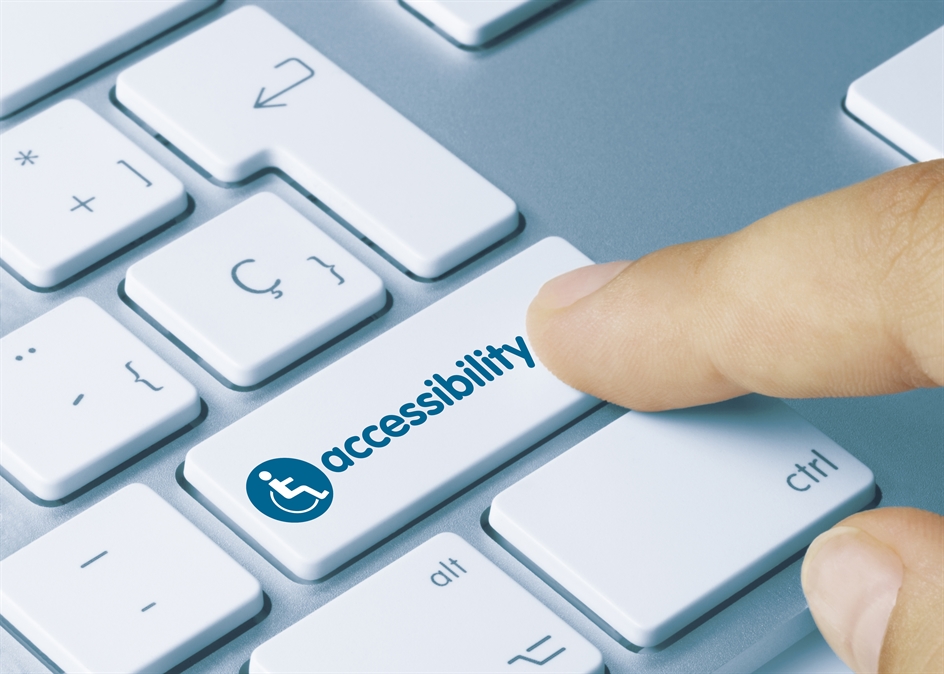 One year ago, Section 508, one of the regulations governing web accessibility, was updated; enforcement of that update will begin in mid-January of 2018.
Chances are, this update to Section 508 of the Rehabilitation Act of 1973 -- now called Section 508 Refresh – will not directly apply your website. Contrary to widely circulated information, the update applies only to Federal agencies and NOT to organizations that merely receive Federal funds.
Still, do not ignore the update. Significantly, Section 508 Refresh recognizes WCAG 2.0 A & AA as its standard. In this, the U.S. joins most of the world in recognizing WCAG 2.0 as the standard and guideline for website accessibility. WCAG 2.0 is now the de facto international web accessibility authority.
This consensus single standard makes both compliance and enforcement easier for everyone. Any court or governing body can confidently apply these standards to any legal action.
Bottom line, must you comply with WCAG 2.0? The answer: sort of, and yes.
Accessibility regulations for the physical world, such as accessibility for building entryways and sidewalk crosswalks, can legally apply to websites, even if the legal language does not specifically mention websites. Many organizations, including Blick Art Materials, Winn Dixie, and Hobby Lobby, had legal action brought against them for website accessibility in 2017 based on these physical world requirements.
These regulations stem from Americans with Disabilities (ADA) Title II, for government and public schools, and from Title III, for private business and schools. Public school managers should also be aware of Section 504 of the Rehabilitation Act of 1973, aimed at eliminating discrimination in programs that receive federal funding from the U.S. Department of Education.
WCAG 2.0 was released in 2008. In the ensuing 10 years, a lot of new technology has come along and legacy technology has evolved.
What type of phone were you using back then? The first iPad was still two years in the future. I'm pretty sure I had a Motorola Razr. Not quite the touch-screen smartphone I use today to browse the internet whenever I want, play games, order groceries to be delivered same day, take photos, and connect with friends on social media.
WCAG is currently going through an update to address several of these technology and accessibility gaps to match today's technology. The update will address touch-screen accessibility and add new success criteria (testable measurements to determine accessibility compliance) for cognitive and low-vision disabilities. As of December 2017, the WCAG 2.1 working draft includes about 21 proposed new success criteria to be defined and refined.
New success criteria to expect:
To make sure websites display well on phones, one of the new success criteria requires that all information and functionality be usable on a display down to 320 pixels without requiring scrolling both left-right and up-down. Scrolling in one direction is okay.
Current success criteria exist for text and background contrast ratio (light grey text on medium grey background won't do). New success criteria will also apply color contrast to graphical elements, such as icons, that convey information.
A new success criterion makes text spacing more accessible. Those who set their own text-spacing preferences in their browsers or assistive technology will find this especially useful in making text easier to read. This criterion ensures that as users change preferences, content and functionality remain available and usable. More specifically: "Line height (line spacing) to at least 1.5 times the font size; Spacing underneath paragraphs to at least 2 times the font size; Letter spacing (tracking) to at least 0.12 times the font size; Word spacing to at least 0.16 times the font size."
To make sure content displays well on phone and tablets in all orientations, content should be visible and usable in portrait or landscape format.
The next release of WCAG will be version WCAG 2.1. It most likely will become the new standard in mid-2018. It will be backwards compatible, so if your site meets current success criteria, it will continue to meet WCAG 2.0 success criteria.
As the release date for WCAG 2.1 draws closer, survey your site and plan changes needed to meet new success criteria and keep your site in compliance and fully accessible.