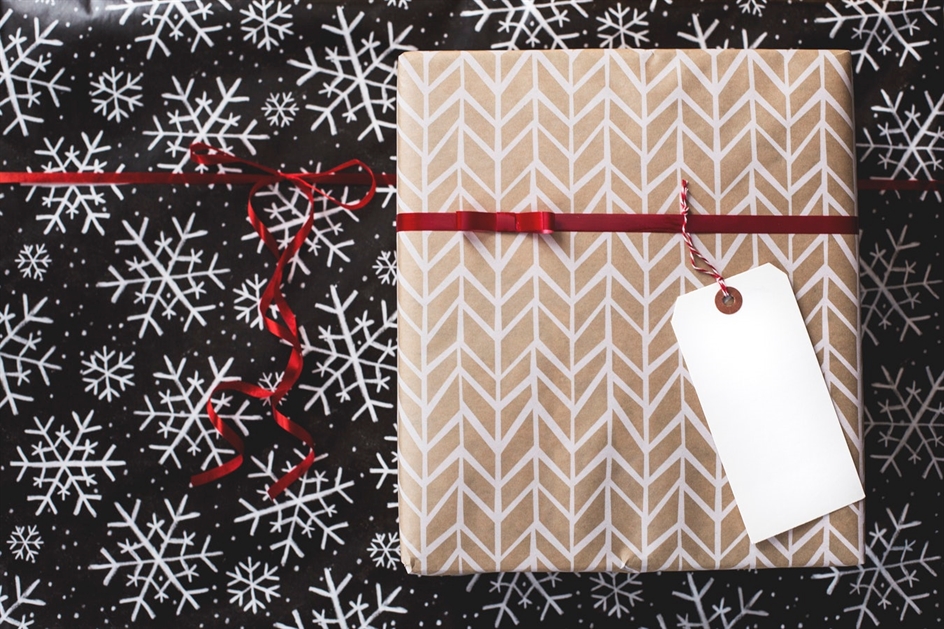 We've made a list and checked it twice to help your holiday B2B marketing campaign bring tidings of joy to your company's bottom line.
1. Define Your Offer – Hook Your Prospect
You want a big push to finish the year strong. What type of offer can you create to catch the attention of your prospects and lure them into becoming loyal new clients?
Could you bundle your hero product/service with free accessory/relevant services to sweeten the deal? (Take advantage of this special year-end package of enhancements and save x%!) Could you reward a high-volume sale with a bit of an extra discount? (A whole year of outstanding service for x% off!)
Your offer will be the cornerstone of your holiday campaign, so give it serious thought before you pull the campaign together. Be sure to put a time and/or quantity limit on your offer; you want to create that act-now urgency: Valid through December 25th only! Valid for the first 100 clients only!
2. Create Your Landing Page And Plan Your Sales Funnel
Your offer is ready. Now where do you send your audience to take advantage of it? For a standalone campaign such as this, you need a landing page. This can be either a new page included in your website navigation or a standalone page with no page links to the rest of your site (and thus no invitation for the visitor to leave the page). This page should, of course, match the brand standards of your website, have a strong design and be mobile friendly, as over 60% of visits were mobile in 2017.
The intent behind the landing page is to advertise your offer, pre-sell your prospect, and lead the prospect into action toward conversion. The path of your sales funnel from the landing page on will vary, depending on your conversion goal and the nature of your product/service. Common – and effective -- calls to action options include, among others, a contact form submission, a phone number and invitation to call, a dealer locator, and a form for scheduling a consultation or demo.
3. Run Google Search Ads
"If you build it they will come" does not apply to websites. Once your landing page is ready, your offer well-advertised, and your conversion path prepped, target your audience to generate productive traffic. Keyword = targeted. The more targeted your audience, the better the results. Every time.
Google search ads are one of the most straightforward methods of sending an extremely targeted audience to your offering at the moment they're looking for your products/services. See our post for tips on optimizing your google search ad campaigns.
4. Consider Google Display Ads
Google display ads can significantly raise awareness of your offer within a targeted audience, typically for a much lower cost per click than search advertising.
Pro Tip: Get specific when defining your digital audience in Google Ads. Then think for a minute, and get even more specific.
For help setting up and optimizing your ads, see our post about Google display ad campaigns.
5. Turn on Remarketing / Retargeting Ads For Cost-Effective Conversions
Remarketing offers a high-impact route to additional conversions, especially if you are spending resources to attract unique visitors to your website. When visitors do not convert, remarketing can bring them back for a second look -- and another conversion opportunity. The Google display ads platform provides a straightforward, effective route for remarketing implementation.
6. Advertise Your Holiday Offer On Your Home Page
Traffic already flows through you home page -- prime real estate that you own. Capitalize on it. Direct home page visitors, and visitors to other popular and/or relevant pages on your site, to your holiday offers landing page. Put a big banner link on these pages. Okay, maybe a big banner violates your design standards; but do what works, within those standards, to drive visitors to your special offer.
7. Publish a Related Content Marketing Piece On Your Blog
Content is king, right? That's why you have that great blog that serves your industry so well. (What? You don't? This might be the time to start one.) Leverage your content by using it to drive traffic to your holiday offer page. Align subject matter of new content with the products/services involved in that special offer. At the end of those relevant posts, provide a one-line description of your offer with a link to the landing page.
Think about it; your visitor has just read a blog post -- at your site -- about the very issue your special offer product or service addresses. Your audience can't be more narrowly targeted than that.
If you have blog subscribers, your content piece will boost your reach immediately. If not, leverage steps 8 and 9 to increase exposure.

8. Incorporate an Email Campaign To Extend Your Reach
Have an email list? The names on that list form a highly targeted and receptive audience. Extend your offer to them via an email campaign. One email likely won't do the trick; craft a series of emails with a judicious mix of value and promotion. Build awareness and engagement around your holiday offer as you direct your email recipients to your landing page to drive conversions.
Remember that offer-related blog post you just published? Reference it and link to it in your emails to create a powerful combination of value, traffic and engagement.
9. Plan Your Social Media Posts
Expand and unify your campaign across the rest of your online ecosystem. Plan a series of social media posts to coincide with your email campaigns. Sprinkle in a bit of holiday promotion with a healthy portion of value, to foster engagement and good will and to prevent your community from seeing you as a brand that cares for nothing beyond sell, sell, sell. Holiday marketing should be nice, not naughty.