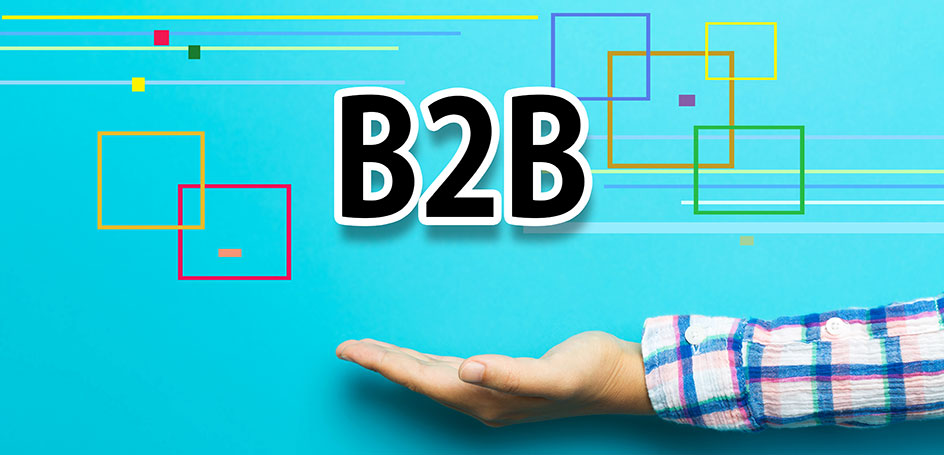 For years, consumers have enjoyed (and come to expect) a certain level of personalized marketing from their favorite B2C brands. Who hasn't received a follow up email from Target highlighting a recently browsed product or seen a Facebook ad promoting a favorite restaurant?
B2C companies adopted personalized marketing early and hopped ahead to dominate the field. B2B companies, meanwhile, have again plodded along as the tortoise in the digital marketing race, but perhaps for some pretty good reasons.
Cost and lack of information about their targets have blocked most B2B companies from taking advantage of personalization. If you don't know exactly who your customers are, how can you begin to personalize a digital marketing campaign? You can't.
So, B2B marketers, figure out who they are, then adopt and implement effective, cost-efficient personalized digital marketing tactics. You can make them work for your business. So let's begin.
What? You object? OK, OK. We'll take a minute to review -- and overrule -- your objections.
Why Personalize B2B Digital Marketing?
Many B2B executives don't see value in personalizing marketing efforts. After all, they argue, the experience of purchasing a rug from Target for your living room differs in kind from buying widgets for your warehouse. Target tries to appeal to your emotions: "Buying this rug will surely make yours the coolest living room in the neighborhood!" B2B digital marketing appeals to business-first, calculating rationality: "This widget is made from quality material that can withstand the rough and tumble conditions of your warehouse at an advantageous cost per unit."
Of course, anyone who's ever engaged in actual sales knows that the process is rarely so frosty. Even in a commodity B2B setting, personalization creates positive connections, which can be leveraged with customers and prospects throughout the sales process.
And because B2B personalization isn't as prevalent as it is in the B2C space, including it in your digital marketing efforts can help your company stand out from the crowd. Maybe you can't catch up with those B2C hares, but you can still win a prize by finishing first in a race among tortoises.
How to Personalize B2B Digital Marketing
1. Figure out who your digital customers are. One of the biggest benefits of free analytics programs, such as Google Analytics, Search Console and social media analytics, is the wealth of information they collect about visitors to your website and social media followers. For example: Enable demographic reports within Google Analytics not only to capture such details as age, gender and location of your visitors, but also to highlight topics of interest to them. Facebook Insights, tools in Twitter and YouTube, and LinkedIn Analytics provide similar data about your followers on those social networks.
Once you know your customers better, you can personalize your marketing by aligning campaigns and content with their characteristics and interests. Even if collecting demographic information about customers and prospects is your only means of personalization, you can use that information to write content that appeals to customers' interests, for example.
2. Make your emails personal. If you're already sending out mass email blasts, it's simple to personalize your messages, including, at the very least, a user's name in your message.
A marketing automation system makes it easy to add another level of personalization that reflects a user's interests, as revealed by the user's interactions with your website. For example, if a site user filled out a form requesting information about your latest product, you can automatically follow up via email with materials about that product. Likewise, with an advanced lead scoring strategy, you can continue to engage with prospects and customers by focusing on their interests.
(The best part of marketing automation? It's automated. Which means less work for you. Check out our tips for developing MA strategy.)
3. Personalize your digital advertising efforts. Traditional advertising is one-size-fits-all: Develop a single ad (or two), push it out via mass media and hope it resonates with your target audiences.
Digital advertising, on the other hand, can be completely customized and personalized to reflect your target audiences' exact interests and needs. For example, implementing a Google Search Display campaign can highlight products or services your customers have already browsed by displaying relevant ads on relevant third-party websites. You can use the Custom Audiences feature on Facebook and Instagram to advertise directly to users, if you have their email addresses. For example, if you're running a campaign to promote a new line of products, you can send an email message promoting the line and then mirror that messaging with ads on Facebook. The best part? Both options are very targeted and often inexpensive.
4. Personalize your website. No, we're not recommending that you create a new website. Instead, create targeted landing pages to align with your personalization campaigns. If you send out a mass email to a category of dentists highlighting the attributes of your latest product for their particular line of work, the links in the email should take them to a landing page related specifically to that product and to those dentists' specialty.
If the same product could be of use to a certain category of doctors, send out another email highlighting the relevant product attributes and containing links to a doctor-specific landing page. This may mean you'll create multiple landing pages for every digital marketing campaign, but you need not reinvent the wheel every time you add a level of personalization. Instead, use the same page layout and adjust the content as needed. (Bonus tip: If you use Titan CMS, just copy pages and adjust content in your blocks.)
These customized landing pages personalize customer experience and boost the overall user experience of your site. And that always gets you a few steps closer to the finish line – a sale.