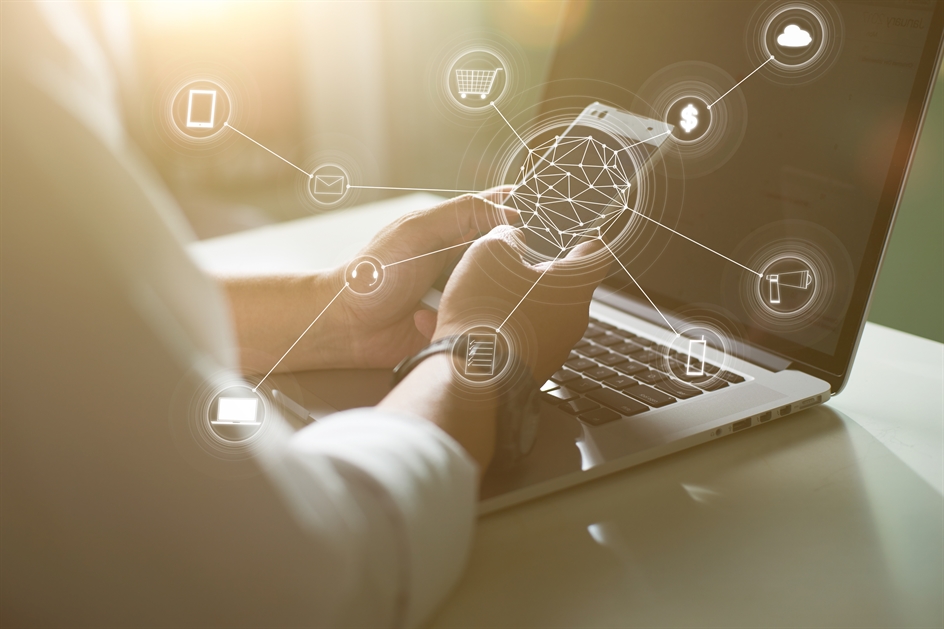 Hey -- you're already late with those 2018 digital marketing updates.
So – how are your New Year's resolutions holding up?
I've noticed more empty parking spaces at my gym, so the backsliding part of human nature is at work in 2018, as it has been at the end of every January since time began. ("Hey Gurk – on New Year's Eve you resolved to walk upright this year, but there you are, back on your knuckles. You won't evolve that way, buddy.")
You really did mean to integrate all the most useful and productive 2018 B2B digital marketing trends into your day-to-day tactics and long-play strategies. You intended to start right after the holidays, but, well, you know…
Buck up. It's not too late to review, prioritize and act. So evolve, already.
Personalization
Thanks to such companies as Amazon, Facebook and Google, each of us expect to interact with our own personal version of the Internet. Personalization has dominated the B2C space for years, particularly the retail market. Expect it to become a major factor in B2B marketing, and soon.
But B2C isn't B2B. Unlike personalized retail marketing, which typically suggests relevant products to individuals, B2B personalization focuses on delivering the right message and content to the right decision makers and influencers in a specific business sector. For many B2B companies, this requires creating personalized landing pages, segmentation- or persona-specific content, and more. (Check out these tips to get started with your B2B personalization efforts.) Personalization is a lot of work, especially for content marketers. However, it effectively increases conversions.
Use Schema
Schema and structured data have dominated SERPs for the past few years. And yet, many B2B companies aren't using schema to optimize their sites. If you're among them, catch up in 2018. Although the exact implementation of schema depends on your business, a few options – including persona, product and service – tend to suit B2B organizations.
Bite the Advertising Bullet
You've surely noticed the proliferation of ads at the top and bottom of SERPs. Organic listings are harder and harder to win, so advertising has become a competitive necessity in many industries, especially such crowded ones as marketing, software, and healthcare.
Facebook ads have also become increasingly effective, even in B2B industrial settings. The social media platforms are offering more specific targeting and low prices. Facebook and Instagram ads give you the opportunity to reach your audience at exactly the right time.
For example, a professional networking group called MKE Search recently started in the Milwaukee area. The group reached potential members through targeted Facebook ads that sell the benefits of the organization and encouraged individuals to attend the group's first meeting. In just a few days, digital marketing professionals saw the ads and start discussing the group. (Get some tips about effective Facebook advertising here.)
Finally, Microsoft is implementing many positive changes at LinkedIn. Expect this "traditional" B2B social network to continue to expand and flourish over the next year as its content algorithm and advertising features continue to improve.
Technical Stuff Matters, Too
Marketers have traditionally shied away from technical decisions; we leave server configuration and such to the experts. Change that this year; get involved. Tech experts might not understand your needs and wants, and they can inadvertently shrink your digital presence. For example, if your site isn't using HTTPS protocol, Google and other search engines could actively downgrade it.
Be Inclusive
Don't shut out potential users. Make your site accessible, with such assistive devices as screen readers. ADA regulations and standards can actually help you with this. Learn about some of the most common website accessibility regulations here.
Do you do business in Europe? Then align with the GDPR (or General Data Protection Regulation) put in place by the EU. This protocol goes into effect May 25, 2018. It requires companies to give European customers more control over how their data is collected and stored.
Happy New Year. I know, I know, I'm late. Punctuality… another resolution that needs work.