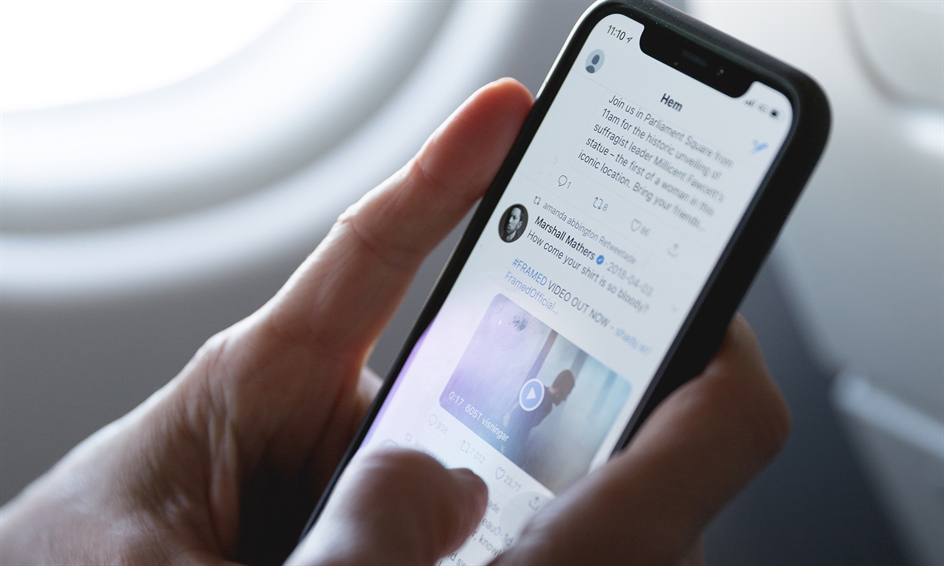 We online marketers live a recurring nightmare: We craft the perfect message, create or find and edit the perfect image, optimize timing to suit our target audience, and yet our social media post misses a significant portion of that audience.
The villains in our all-too-familiar dream: The inscrutable distribution algorithms of the social media platforms. We spend a great deal of time scheming to beat those algorithms and make our content rise to the top.
To get better results, we must change our thinking. It's not about beating the system; it's about truly understanding each system. Once you know what a given social channel's algorithm craves, you can feed it and make it your friend by adapting your content to work with the algorithm.
Why Social Media Algorithms are Necessary
As social media algorithms have become more complex and difficult for marketers and users alike, some of us have questioned why the platforms need them at all.
Social media algorithms developed as user friend lists grew to staggering numbers. Bloated lists led to floods of posts, many of them irrelevant to the user. People couldn't sort wheat from chaff and couldn't keep up with content in their feeds.
Take Facebook, for example. Average users attract about 1,500 posts in their feeds each day. Users with above-average numbers of friends can easily draw 10,000 posts a day. People obviously lack the time to wade through even the average flow of posts.
That's where Facebook's algorithm jumps in. Its weighs a variety of factors it knows about your interaction with certain people and types of content. Based on those factors, Facebook's algorithm selects – from that list of 1,500 or 10,000 or whatever – posts it suspects will be of most interest to you. Those selections then appear in your feed. If the algorithm works as Facebook intends, the 100 posts you see in your feed will be the ones you would have hand-picked from the full list of 1,500, 10,000 or whatever.
How, exactly, does the algorithm do this? The answer to that question is top-secret at all social platforms. But we've been able to glean plenty from what the platforms have revealed, from testing, and from data gathered over the past few years.
Facebook – "Meaningful Interactions" and Relevance
Facebook was one of the first to employ an algorithm to organize content. Its algorithm is the most complex of any platform. Like its competitors, Facebook is secretive about many aspects of its algorithm, but the company has been candid about several factors for ranking content.
Facebook's latest major algorithm update, in early 2018, pushed posts that "spark conversations and meaningful interactions between people" to the top of the Newsfeed. That's always been true, but this update raised that emphasis to another level. Users now see posts from people and brands with whom they interact the most more than they see nearly all other content in their feeds.
For marketers, creating content that is relevant and engaging for your audience -- always a key to Facebook success – is even more important under today's algorithm. The more your audience engages with your content, the more Facebook will show your content to your audience.
Twitter – Timely and Relevant
Twitter has experimented with an algorithm-based feed for many years. The current Twitter algorithm, released in 2016, considers both the timeliness of the content and its relevance, based on the user's prior engagement with certain people and with certain types of content.
Facebook does that, too. But Twitter, more than Facebook, factors in timeliness. Twitter gleans posts it deems most relevant to you and then lists them in reverse chronological order, that is, with the most recent posts first, with relevance the secondary ranking factor.
Content flows through Twitter in a constant torrent. Breaking through the clutter is difficult. Adapting your content to suit the algorithm can help. Engaging content that matters to your target audience comes first, as always, but releasing that content when your audience is using Twitter is also crucial. Plenty of studies suggest optimal times for posting on Twitter, and they deserve your attention. But you must also test different types of content and release times to know what really works for your particular audience.
LinkedIn – Connection Strength and Engagement
LinkedIn's algorithm is slightly less robust than that of other social media channels. Still, you should understand how this business-oriented platform works. LinkedIn's feed resembles Facebook's, but the focus is slightly different and so is the presentation of content within the feed.
The LinkedIn algorithm considers past engagement with content and other users, but gives them less weight than other platforms. LinkedIn looks first to your work experience and topics associated with your field because it wants to show you content directly related to your field. It looks first for content relevant to your particular skill set and secondarily considers whether that content fits with the types of content and users that attract your engagement.
LinkedIn success comes from creating content that is the most relevant to your target audience and posting it in an engaging way. Timing is less of a factor; posts often pop up in feeds days after publication.
Instagram – Timeliness. No, Relevance. Just Kidding, Timeliness.
Instagram's algorithm has changed often in recent years. Pre-algorithm, the feed displayed last-in-first-out, similar to Twitter; the most recent posts from your friends were shared first and you could scroll backward in time from there. In 2016, a new Instagram algorithm considered relevance to users' interests.
Facebook owns Instagram. Most users link their Facebook and Instagram accounts, so Instagram has additional information to use in ranking. Due to user backlash, in 2018 Instagram reverted to the algorithm focused on newer content.
Engagement remains an important factor on Instagram, but not as important as when you post your content. Again, guides suggest "ideal" times to post, but in the real world the right time varies based on target audience behavior. Experiment with timings to see when your posts prompt the most engagement.
Other Social Media Algorithm Factors
While each platform's algorithm differs slightly from the others, they have key factors in common. Keep the following in mind when writing content:
Always use proper spelling and grammar, and make sure your content is easily readable.
Avoid click-bait headlines – especially on Facebook.
Encourage engagement through strong and clear calls-to-action.
Keep your message conversational and avoid overly "salesy" content.
Don't use bots or other automation to increase engagement.
Time your posts for your audience.
Post regularly.