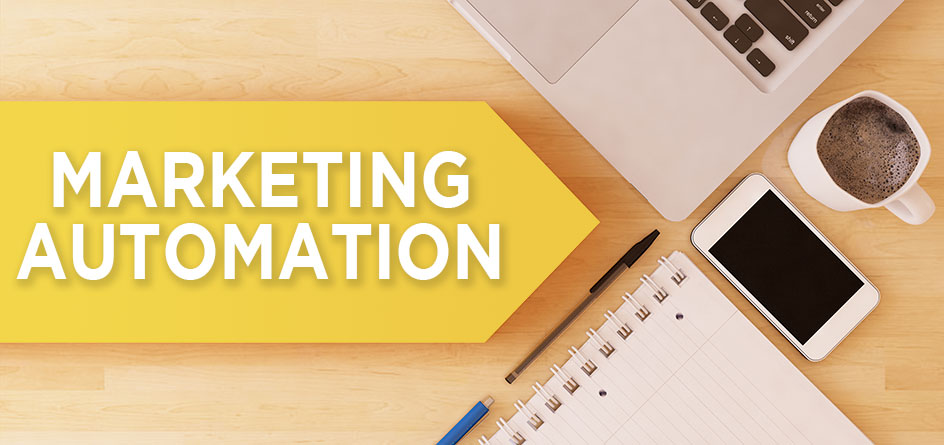 Most digital marketers can, at the very least, begin to answer the question, "What is marketing automation?"
But for many, the benefits of marketing automation and the finer points of implementation get a little fuzzy. With so many options available, how can you choose among them and leverage marketing automation to achieve concrete results for your business or organization?
The answer might not be obvious. You could waste time and resources by diving into marketing automation without a clear vision and a well-defined strategy. So let's think it through.
What is Marketing Automation Anyway?
Marketing automation is a software tool that allows you to automate multiple sales and marketing processes. It handles day-to-day tasks, such as email marketing and lead nurturing, aimed at deepening and widening engagement with website visitors, prospects and clients.
Of the many ways you can use marketing automation, some of the more popular and basic involve sending confirmation, reminder, and thank-you emails. But you can go beyond the basics. Your marketing automation strategy can also
Promote coming events
Push a new product or service
Guide users down the marketing funnel
Cross sell
Check in with clients who made a recent purchase
Follow up on abandoned shopping carts
Most users won't buy the first time they visit your site. A lead might need 7-13 interactions with your company before making a purchase. Marketing automation has become such a hot topic in digital marketing because it sustains contact throughout this process.
Marketing Automation Workflow Example
We offer free digital marketing workshops. Our goal is to educate digital marketers on how to improve their company's online presence.
Once someone registers for any of our workshops, our marketing automation tools enter them into one of our marketing automation workflows, as shown in the infographic.

The attendee's submitted registration form triggers the typical reactions, such as a confirmation email and a reminder email the day before the workshop. After the workshop, a follow-up email thanks the attendees for participating and offers a free consultation to review their current digital marketing strategies. We leave the ball in the attendee's court: Interested prospects must submit a form telling us what they would like us to review.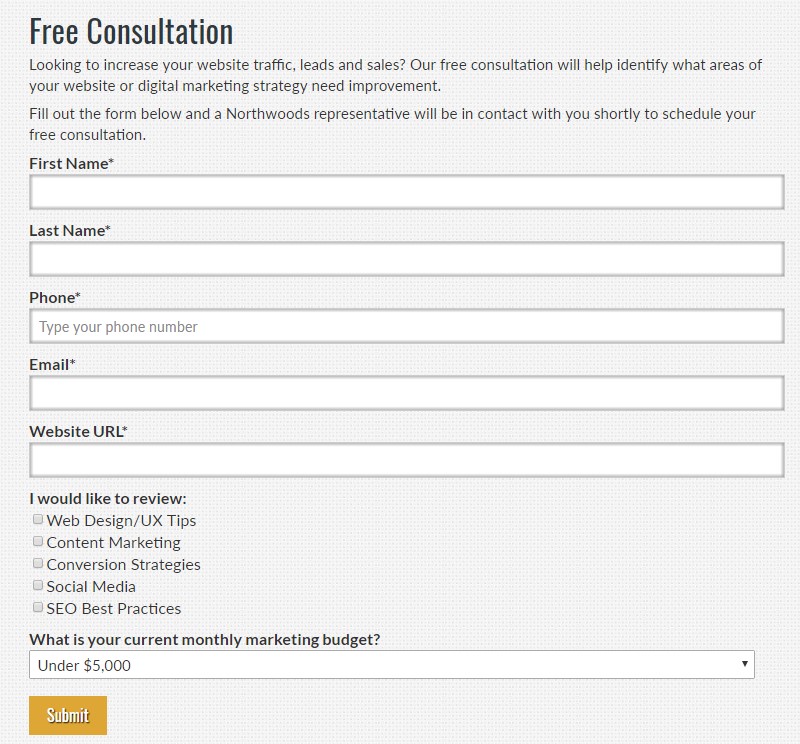 The marketing automation workflow notifies a Northwoods representative about the free consultation request and the prospect's reply about specific interests for the review. The Northwoods rep hand-crafts a reply that addresses those expressed interests and proposes scheduling a free review appointment right away.
Meanwhile, the marketing automation workflow sends additional content geared toward the prospects specific interests five days after they submitted their consultation request. This helps build our brand's awareness and positions us as an authority in our industry. Once we meet with the prospect for a free evaluation, we have already established credibility and can discuss the next steps in improving the prospect's digital strategy.
Marketing Automation Tips
Simply installing marketing automation software on your website will not solve your marketing woes or turn you into a digital marketing expert overnight. Treat it as just another tool in your digital marketing toolbox.
Remember that marketing automation depends on other digital marketing tactics and strategies. You need to have robust content to share with your clients and leads.
Want to integrate your marketing automation strategy with social media? You'll need a specific social strategy to drive organic engagement in those channels.
Marketing automation is often sold as an easy-to-use solution that requires no additional staff. In our experience, that is true – up to a point. You may not need to hire a professional to focus solely on marketing automation, but it does require quite a bit of time and expertise to properly execute a campaign.
Without question, once in place, marketing automation allows you to accomplish more without too much additional work. It clears away many routine tasks and allows you more time to develop your goals, identify holes in your marketing or sales process, and to fill those holes in creative ways.
Remember: The point of marketing automation is to direct users to your content. Strong content is absolutely necessary for a successful marketing automation strategy. In the example here, our free digital marketing workshops (which, by the way, ARE AWESOME) provide the bulk of the content. More conventional examples of content include blog posts, videos, photo galleries, and parts catalogs.
Make sure your content aligns with your user's interests. Showing the right content to the right audience will help position your business to meet your potential clients' unique needs.