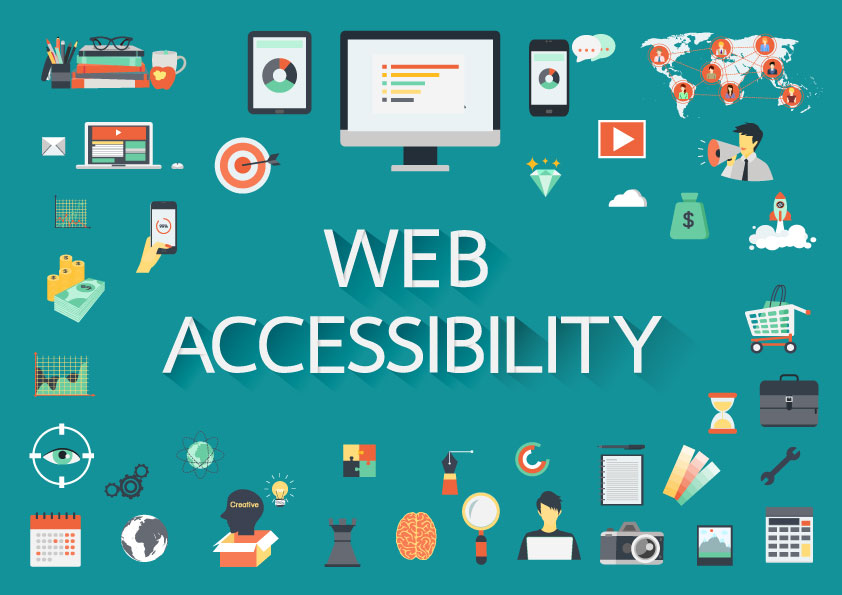 Website accessibility has been a hot topic lately, due to a rising number of lawsuits and complaints filed against organizations with inaccessible websites. This post opens a series of blog articles, which we plan to publish over the next few months, about accessibility. Here we focus on the nature of accessibility and the most important regulations related to it.
The issue of accessibility can be confusing, but a grasp of some basic information can keep site owners ahead of the curve. Be proactive, rather than reactive. Build community even as you prepare for any possible legal action and minimize legal, remediation, and development costs.
Accessibility
Much confusion arises from the widespread interchangeable use of the terms "web accessibility" and "accessibility" as defined in Section 508 of the Americans with Disabilities Act. In fact, they mean different things. Section 508 and Section 504 (which has to do with educational institutions) of the act apply only to federal agencies and organizations that have contracts with or receive funding from the federal government. Other ADA requirements apply to all organizations.
Accessibility for websites means that people with visual, hearing, cognitive, and mobility disabilities can use a site. Accessibility benefits not only such users, but also site owners, as it opens their businesses to a wider audience of potential customers.
Accessibility is a part of User Experience. UX design for accessibility involves applying good user research, user testing, design, and development practices and processes. Such design improves UX for all users.
Regulations
Many site owners find regulations surrounding accessibility confusing. For organizations in the United States, they boil down to three main regulations:
Americans with Disability Act (ADA)
Section 508 of the Rehabilitation Act
Section 504 of the Rehabilitation Act
ADA
Websites have reduced the need to visit physical locations in order to purchase goods and services. ADA regulations intended for physical locations are often cited in accessibility complaints and lawsuits against inaccessible websites. ADA currently does not include websites in its regulations, but likely will include them within the next couple of years.
An ADA case involving Peapod, the grocery delivery service, demonstrates how websites are part of daily life, how ADA law was applied to a website, how the company settled with the Justice Department, and the process through which the company remediated or corrected its site. View Justice Department overview.
Section 508
Section 508 is a couple of decades old. Technology has since evolved and made Section 508 obsolete to a degree. In January of 2017, Section 508 Refresh updated the regulations pertaining to website compliance.
Section 508 and the Refresh apply to federal agencies and organizations that receive funding from or have contracts with federal agencies. Electronic and information technology – including websites and PDF documents – must be accessible.
Any organization required to comply with Section 508 Refresh must do so by Jan. 18, 2018.
So what's new with Section 508 Refresh?
The guidelines for complying have changed. Section 508 Refresh no longer have its own custom set of guidelines. Site owners instead must comply with WCAG 2.0, the worldwide standard for accessibility. WCAG 2.0 will likely be adopted as the new ADA requirement. This is great news, as it reduces the complexity of compliance with Section 508 and ADA. (More about WCAG 2.0 in future blogs posts.)
Section 504
Section 504 applies to programs and activities that receive federal financial assistance from the Department of Education, to ensure that children with disabilities receive equal access to education. This specifically applies to schools, as public schools receive federal funds. It is not a current regulation for websites (though often cited in lawsuits and complaints). But public and private schools are also covered by ADA (currently as physical locations), so once ADA website accessibility becomes a regulation, school websites must comply.