(October 18, 2015 - Updated September 27, 2017)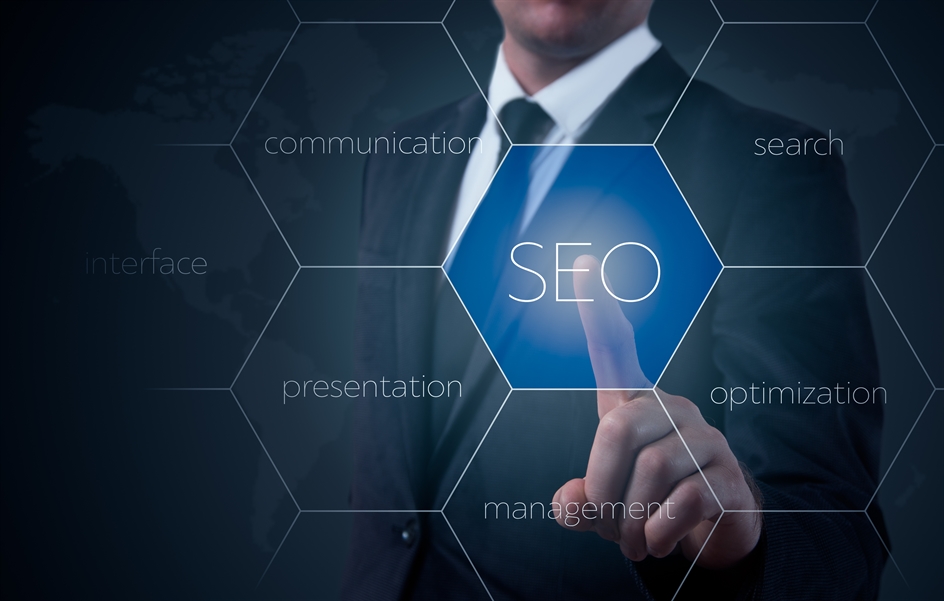 Search Engine Optimization is standard practice in the business-to-consumer sphere. Business-to-business manufacturers, likewise, must consider SEO when they redesign their websites or tweak an existing site.
But SEO goals and strategies differ markedly between B2B and B2C. Generally, B2C strategy casts a wide net within a given target consumer group. Big numbers matter. B2B manufacturers don't need thousands of visitors; they need the right visitors. The target audience is smaller and better defined, and direct, immediate sales are not the goal.
In B2B manufacturing, SEO aims at one thing: lead generation. To drive home this point, we now refer to B2B SEO as Lead Generation Optimization. LeGO. Catchy, isn't it?
LeGO is, first, about optimizing media you own -- your website, your blog, your social channels. Beyond that, LeGO involves identifying opportunities to establish a presence in media you don't own, through guest blogs, directories, and link-building. Smart integration of on-page SEO practices with content development can earn your company high rankings on Google, Yahoo, and Bing search engines. Increased traffic (of the right kind) and well-designed calls to action will increase your sales leads.
On-page SEO Practices
On-page optimization has historically been all about making web pages attractive to search engines. When your website ranks high on search engine results pages, you get traffic. You must do two things to make that happen.
Develop great on-page content
Write copy for users first and search engines second. Know your users. What do they want from your company and what do they want to know about it? Develop the content they want. Think about answering questions a user might ask. What type of products do you offer? Are they customizable? Why should I choose your products over your competitors'? Who are you guys, exactly?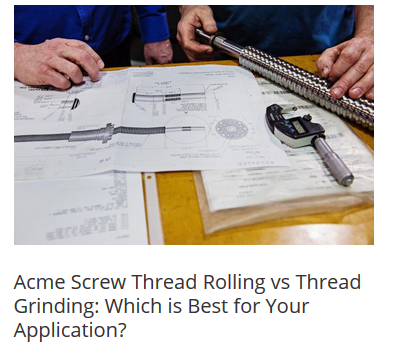 For example, The PST Group specializes in engineering, manufacturing and rebuilding threaded components. The company recently published a blog post to inform prospects and customers about deciding between thread rolling and thread grinding.
The blog post was informative, interesting and incorporated targeted keywords. This blog vaulted The PST Group to the first two pages of Google for new keywords, such as "Acme Screw Threads," "Thread Grinding Process" and "Acme Thread Rolling."
Great content that draws an audience tells search engines that you are a legit and relevant site, and this will cause your rankings will rise.
Optimize your meta data (descriptions, titles, alt tags, etc) for relevant keywords
Meta data, while not incorporated in the ranking of your website on Google, is critical for making sure people click through to your website. You want to have relevant and unique keywords in each page title, and clear calls to action in your meta description. Learn more about how meta data is the secret sauce of SEO.
Link building
Once you have great content, you can think about opportunities for other websites to link to your site. Link building can be challenging for manufacturers. Be creative.
Do you manufacture restaurant equipment? Chefs' blogs could be great linking opportunities. Tool manufacturers might consider trade websites devoted to home improvement contractors. In such cases, you can write content around an idea – building a deck, or seasoning a fry pan -- and include a link to your product line.
Finding these opportunities can be time consuming, but the results will be increased traffic, improved rankings on Google and, ultimately, more leads.
Social connections
Some manufacturers still consider social media a waste of time. It's not – if you do it right.
Social media can lift your website's ranking on Google. Social media channels provide additional links to your site and help build that domain authority that Google loves.
Every manufacturer should cultivate a presence on certain channels. LinkedIn is the obvious place to share manufacturing blog content and establish your expertise and thought leadership in your sector. Through LinkedIn groups and by attracting followers and following leaders in your industry, you can get your content in front of people who make buying decisions in your sector.
Again, traffic directed from LinkedIn will signal to Google that your content is valuable and relevant to your users.
YouTube is the second most used search engine and a great content delivery network for your videos. (You are making videos, right? Ones that show your dedicated people at work and your products in action?) Post a company intro video, helpful tips, installation guides, how-tos. This type of content signals to Google that you have a dynamic web presence and are a thought leader in your space.
Establishing your channels and posting videos and other informative posts, even as infrequently as once a month, can help your site's rankings by increasing traffic to your content.
Conclusion
Although SEO can seem like a daunting task for manufacturers, it is really all about generating leads. Developing on-page optimization, off-page lead generation and using social media channels can signal to Google that your site is an authority in your manufacturing market. Plenty of relevant traffic to a well-designed website will generate the leads that make your business prosper.