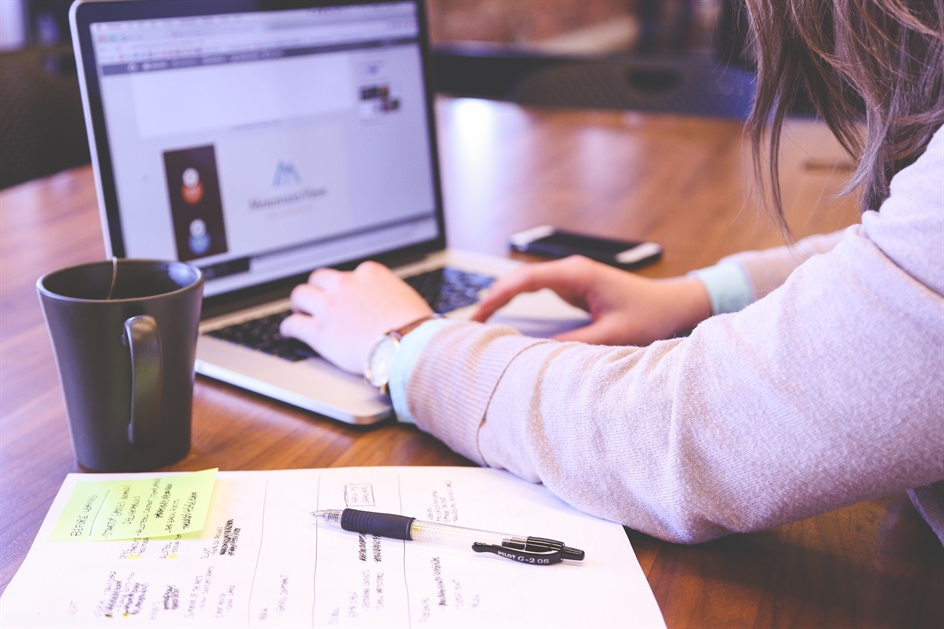 (Originally published September 1, 2015 - Updated May 1, 2018)
You finally made the decision to redesign your B2B website. Whether by frustration, need, or to get your marketing director off of your back, you relented. But now you must confront such questions as: What will it look like? How will we keep it up to date? What's this going to cost? Is this really worth it?
A website redesign is like any other project. You need to determine the value to justify the cost. Answers to these six questions will help you make this determination.
What do you want your website to do?
Simple question, tricky answer. Ask it of four staff members and you'll likely get four different answers, notably these:
The website should be a means to validate our company as a legitimate organization.
It should be the ultimate 24/7 sales tool.
It's the platform for providing the newest information about our services or products.
The website is another marketing tactic to reach audiences that our normal sales efforts miss.
Ask another four staffers and you might get four more visions for the site. The point is, every department has its distinct wants, needs and hopes for the company site.
The site can serve multiple needs, but if you can prioritize and align them, you'll be a giant step closer to a successful project.
What is your sales process?
You're in businesses to make money. Therefore, your website must be an extension of your sales process. It must generate leads and help close deals.
Countless reports in recent years show that B2B purchasing behavior has effectively gone online. Buyers routinely look at a vendor's website before calling a representative. It's something like a vetting process.
Your selling style has a lot to do with how your website ought to look and work.
Are your sales consultative?

Consider the moments during your sales calls where you know that you've piqued your prospect's interest. That moment tells you something about your company's advantages over the competition. Now think of your website. What site content distinguishes you over your competition? How can you emphasize that pivotal value on your website?

Are your sales commodity driven?

Think of the information a potential purchaser uses to decide what, when and how much to buy. Price is one, but not the only one. Identify areas where your products may have greater value. What sets your products apart from the rest? If your product is, say, construction gravel, maybe the difference would be a stellar on-time delivery record. How can you express and clarify that difference on your website?

Are your sales contract-based?

If you are a contract-based company, such as a manufacturer, your prospects want to know what you can and cannot do. They want to know about your capabilities, materials, and more. Make a list of what they want to know, based on your interactions with customers. Note the areas in which you excel. Make those areas shine on your site.
The stronger the online case you can build for your services and/or products, the more leads your website will provide. Users want good content. Give it to them.
What do your competitors do better than you, in both products/services and their websites?
Know your competition. This old business saying applies to websites as surely as it applies to products, branding and sales. Study the ways your competition promotes its services and products online. Several free tools can help you discover how your competitors get website traffic. Tools such as Similar Web and SEM Rush can provide data that attributes the sources of your competitors' traffic and the types of keywords they use to rank high on search engines.
Your website redesign should level the digital playing field. Once you know what your competitors are doing successfully, don't be content to match them. Beat them.
What are you comfortable doing long term?
Content strategy looms large in B2B environments. B2B websites with strong content are more likely to generate return on investment than those without. However, content takes up a lot of time and is an ongoing commitment. Don't set yourself up for failure.
Be realistic. Consider your limitations:
How much time can I comfortably dedicate to my website each week?
Do I enjoy writing or is it a chore? Do I have a good writer on staff?
How active am I on social media? Do I even care about it?
You shouldn't commit to writing a blog every day if you lack enthusiasm for all things digital. Personally, commit only to what you can manage comfortably. Get help for everything else.
What do your users want from your website?
Users typically come to your website with some notion of what they want to do. That notion is often vague. Your site should help them refine and clarify that intention intuitively. When they know exactly what they want to do, the next question is, Can I do it here?
Anticipate this mindset. Redesign your B2B website with content and navigation that readily and directly guide users, meet their needs and answer their questions.
Users are more likely to stay, return, and convert when they instantly understand what they can do on your website. Devise ways to describe your business, products, and/or services in the most concise, true and least marketing-mushy ways possible.
What is the value of your website?
Today, digital presence is almost as important as physical presence. If a user cannot find your business online or finds no value in the content on your website, the user will move on. What value do you ascribe to that lost potential customer?
Businesses that value their websites are more likely to create better content and, in turn, achieve higher levels of success in generating leads and winning new business.