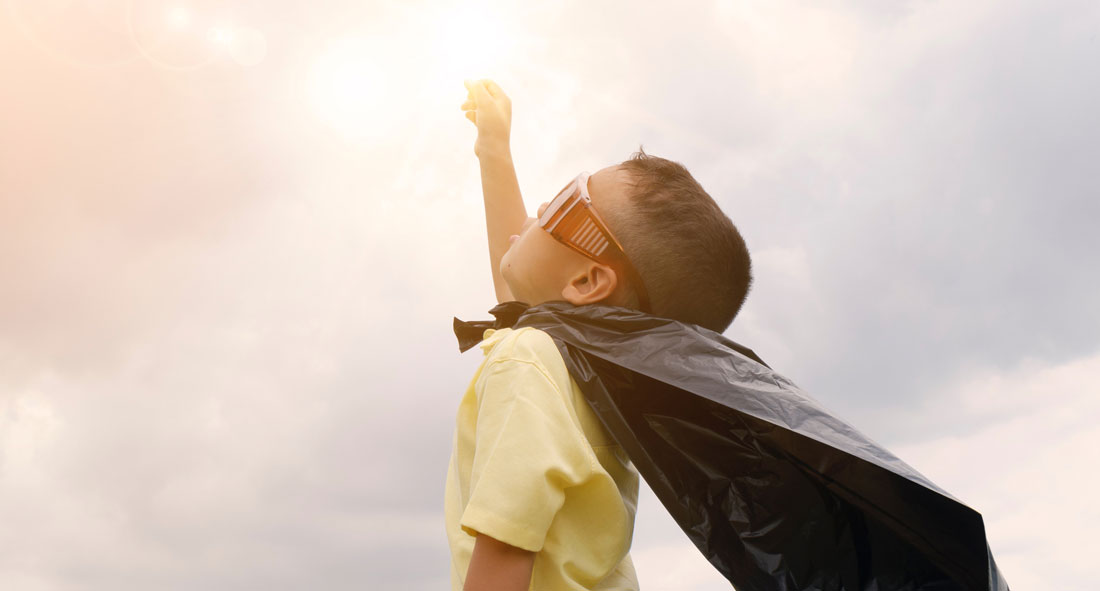 (Originally published November 30, 2016 - Updated May 31, 2018)
Content marketing seems to be the superhero behind any digital marketing strategy. Not getting enough traffic to your website? Write more content. Not showing up on the first page of Google search results? Write more content. Not converting web visitors to clients? Write more...you get the idea.
But will writing more and more content solve all your digital marketing woes? Start replacing "more" with "better."
Which brings us to the real heroes behind content marketing: The writers and editors who generate quality content and know how to get it in front of the right people at the right time.
1. Thoughtful Topic Development
"If you write it, they will come" should not be your content marketing mantra. Content floods the internet, but a lot of it is garbage. Marketing winners create content worthy of their users' time. They find out what their users care about and develop content that caters to those interests.
At Northwoods, we practice what we preach. For example, most of our users monitor their websites' performance with Google Analytics. We noticed that they were completely overlooking the value of Google Tag Manager, which not only makes managing GA easier, but can provide our users with more powerful insights to their website's performance. We recognized an opportunity to educate our users on something that could greatly benefit them. This led to a blog article we defined in this systematic way: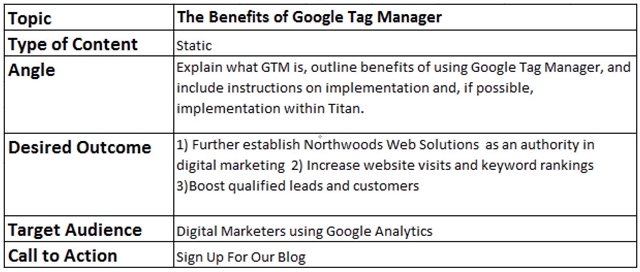 2. SEO/Keyword Research
Okay. We have a topic. Now what?
Now, through keyword research, we figure out how people search for information around that topic. Such tools as keyword planner or Ubersuggest can provide valuable insights on how your users conduct online searches. If we know the words people are searching, we can speak the same language in our blog post. This will increase the likelihood of our website showing up on the first page of search engine results and of reaching people who will be happy to find us.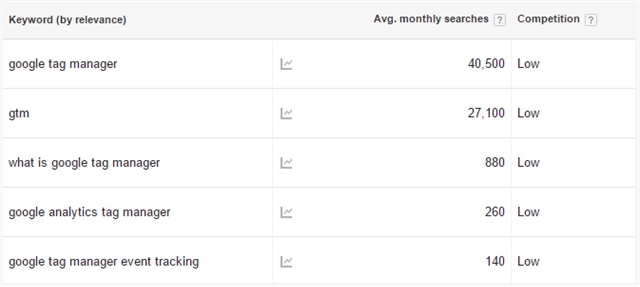 3. Strong Titles & Headlines
After spending hours writing your story, you might be tempted to go with the first title that pops into your weary brain. Resist that. Invest in your title -- the first thing your users read, before they even come to your site. Eighty percent of users will read your headline, and 20% will read the rest of your content. Don't let that number dwindle due to a boring, hackneyed or vague title that puts your content at risk of immediate dismissal.
Tools can help. I use this headline analyzer to make sure our headlines appeal to our readers.


The higher the percentage, the better!
4. Your Team of Writers
Content marketing is a full-time job, but most marketers wear many hats and can't devote all their time to developing content.
Marketers, don't give up and don't work yourself to death in a futile task. Stop. Breathe. Look around.
Experts in your industry surround you in your own shop. Give them topics, keywords, a purpose and a deadline, like those in the Google Tag Manager table above. They will respond.
But they're terrible writers? Of course they are! Don't worry; once they put their knowledge in writing, you can rework their content and follow up with an interview or ask for mark-up to make sure you got it right.
At Northwoods, a professional writer edits and reviews all our website content. He makes sure we sound as smart as we actually are. (You can get his tips for better blogging here.)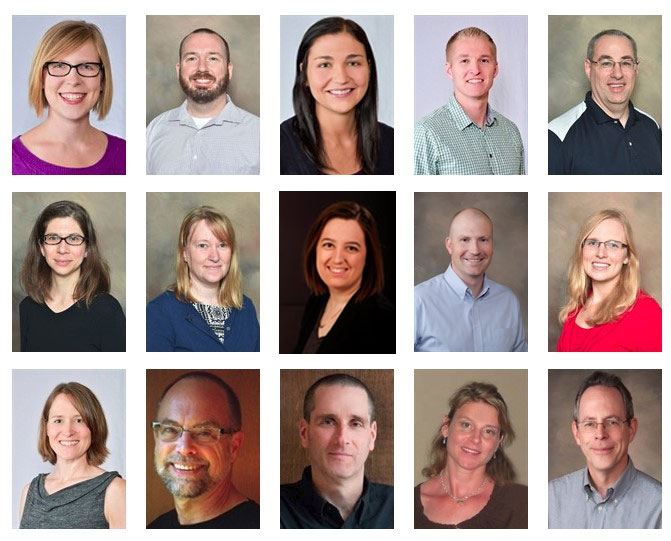 Northwoods Team of Writers
Tip: If you have no idea where to start, talk to your sales team! They are a great resource because they know what questions clients and potential clients are asking. If you already know what people are asking – then you can start writing valuable content that answers those questions.
5. Editorial Calendar
Create an editorial calendar to set deadlines for your team of writers. Everyone gets busy and some people work better with deadlines. Also, the calendar will help you conquer the hardest part of executing content marketing strategy: creating content consistently.
Consistency is the key to success. Users won't keep coming back if they see the same content over and over. If you post something new once a week or even once a month, your loyal readers will know when to expect new content and make visiting your website part of their routine.
6. Email Marketing Isn't Dead
Fantastic! We have a great blog article that our users will love! We'll hit publish and our website traffic will make us famous, right?
Wrong. Search engines take time to crawl your new post and then trust it as valuable content. Speed this process by sharing it with your loyal followers, those who already know and love your work and might spread it around. Send them emails with a link to your great new article on a topic you know they care about. We broadcast our new blogs via email blast on Fridays. Our traffic doesn't spike on Fridays by accident.

Tip: You can also ask Google to crawl your website through Google Search Console, a great way to let them know you added a page or made updates to existing content.
7. Contact List Management
Refrain from blindly sending all your emails to your entire contact list. This causes recipients to unsubscribe. Manage and track your contacts in a way that helps you target your content to the right people. For example, we don't just send everyone our blog updates. We send them only to those who have subscribed or otherwise expressed interest in our blog content.
We also make sure to target our emails to the right users. For example, we write a lot of blogs for manufacturers that would be of no interest to our non-profit clients. We manage our contact lists in a way that makes it easy to target industry-specific content.
8. Social Media
Do you read all your work emails? Neither do we. Neither does anyone.
Social media can fill that communication hole and spread your marketing content wisdom. Links distributed in a quick tweet, Facebook post, or LinkedIn item get the ball rolling. Then take the next step. Post your content in social media groups related to your industry. Social media takes you beyond your own contact list, to people who don't know you but probably will enjoy your content.
Northwoods has had great success on social media. We published our Google Tag Manager blog to all of our social media channels and checked out how many social media users came to our website within two weeks.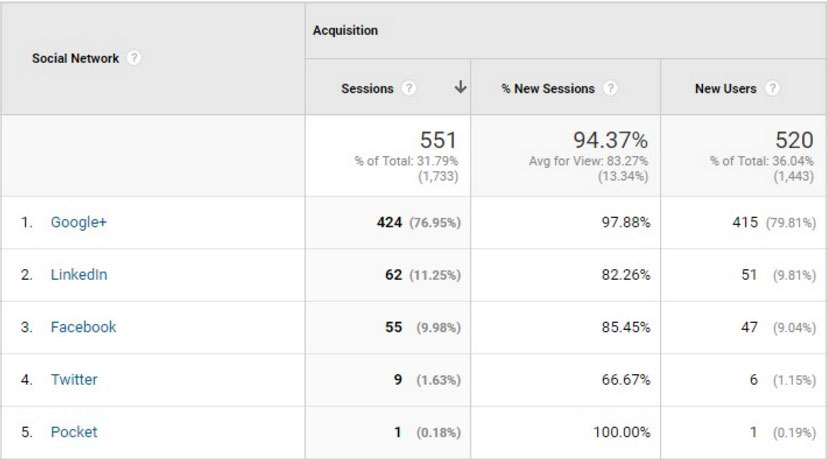 9. Engage with Influencers
Some of our blogs get big numbers, some get smaller numbers. It takes luck and strategic maneuvering to get your content into the right hands on social media. People with the right social media hands are called industry influencers. Cultivate them. When you produce content that you suspect will resonate with a given influencer, pursue that person. Email or message the link to an article that person might want to comment on and share. Casually mention them in a tweet and see if they pick it up.
It's a little like dating. We scored with Google Analytics:

Play the Content Marketing Long Game
Many elements go into creating effective content marketing strategies. As you generate content, measure it. Know what works and what doesn't. That knowledge will guide your evolving strategy.
Produce consistently, but experiment. At Northwoods, we've ramped up our content marketing over the last year, and it's working, in terms of increased website leads and in service to and standing with our clients. Check out one of our content marketing case studies.