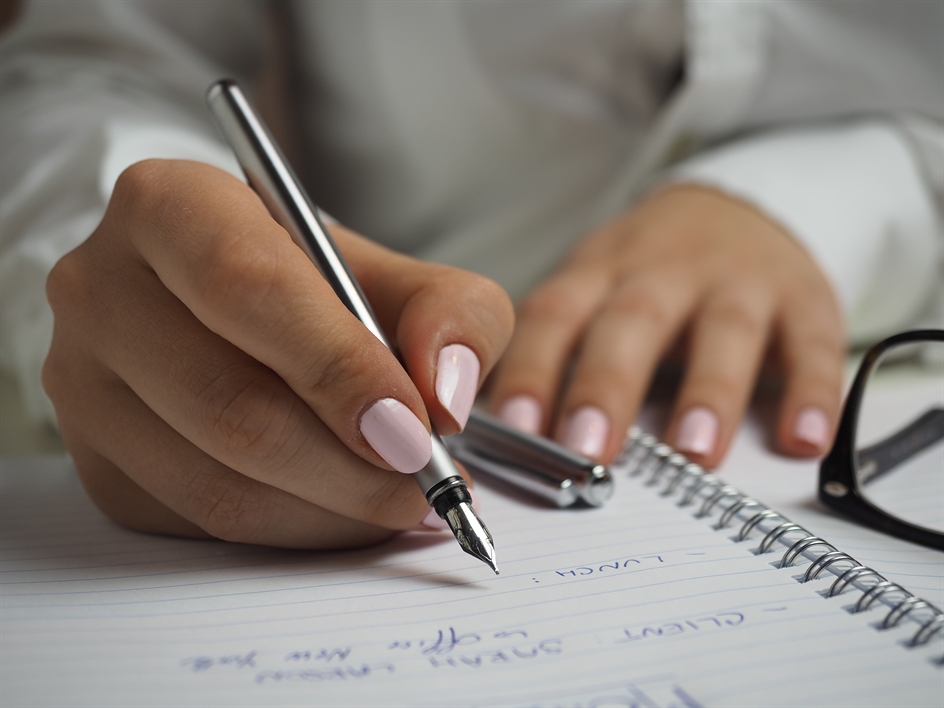 (Originally published November 1, 2015 - Updated August 20, 2018)
Your website – the culmination of your company's digital presence – is more likely to productively engage your audience than a brochure or mailer, an ad or billboard, and even a rainmaker salesperson with a deep list of contacts.
Why? First, those traditional methods all involve interrupting your prospects and winning their attention, and that's not easy. In contrast, they come to your site of their own volition or out of serendipity -- you needn't jump in front of them and wave your arms. Second, we live in an age of instant gratification. Your website can and should provide that. It allows you to be ready with useful info whenever and wherever a prospect seeks what you provide.
So, how do you build or redesign a website that gives you the best opportunity to engage and serve customers and potential customers? By knowing in advance not only what to do and how to do it, but why you're doing it. Check off the following items to underpin your website design or redesign with a clear, coherent, realistic vision.
1. What is the purpose of your business? Why do you exist?
Many businesses struggle to answer these questions succinctly. Until you can do that, you can't create winning content for your website.
Think about your company's niche and how you excel within it. Don't overthink it; a few words will do. A concise answer will guide you to wise website design and content decisions.
2. Who is your ideal client? Who populates your desired audience?
Again, many business executives and owners struggle to answer these questions. For some businesses, anyone with a heartbeat and a dollar can be a client. That doesn't always work; some clients are break-even at best and loss leaders at worst.
Think about your best clients. What makes them the best? Size? Their needs, which happen to fit your skill sets like a lock and a key? A concise definition of your ideal client will help define and narrow your messaging and guide design decisions and content creation.
3. What is the purpose of your website?
Finally, a question directly related to the website!
But this is another tough one for many businesses, mainly because the answer changes according to the priorities of different parts of the business. Sales people will say that the website is supposed to generate leads and convert them into sales. Marketers want the site to attract traffic. Human Resources wants it to be a recruiting tool. IT just wants it built on a technology they can support.
If you've answered questions 1 and 2 above, you'll be ready to answer question 3. You will also be ready to prioritize stakeholders and to justify those priorities. Clearly defined reasons for the website's existence will help you meet the needs of your internal users and clarify and simplify future content management.
4. List five common questions your customers (both potential and existing) ask your team.
Your new website should address these questions. If your clients are asking them, the same questions are certainly on the minds of a much larger cohort of potential clients out there in the digital ether. By answering them (in blog posts, say, or in readily available sales material that you can circulate on social media), you will save staff time, establish your expertise and perhaps reach a new audience of potential clients.
5. Think of 10 to 20 keywords customers might enter in search engines as they seek your products or services. Then think again.
Chances are, the keywords you think people use to find your website are not what people actually use. This is particularly true in jargon-heavy technical fields.
So research your keywords and create a list of keywords proven to be effective. As you begin to build out the strategy for the new website, these keywords will be helpful in defining how different audience types seek out information. For example, if you own an earth-moving company, you might find that civil engineers' search terms differ dramatically from those of land developers. Even within your broad target audience, segments can call for technical terms on one hand and plain English on the other.
6. Review your competitors' websites.
What kind of content appears on competitors' websites? What type of functionality do they offer? What is the "feel" of these sites?
You absolutely must level the digital playing field to stay competitive. If your competitors have brilliantly designed websites with amazing pictures and extremely user-friendly tools, their sites should be the baseline for your new or redesigned site. If your competitors have boring and outdated websites, make them look bad. Stand out from the crowd and become the digital leader in your industry.
7. Make a list of the websites you really like AND a list of websites you really don't like.
As you make your naughty and nice lists, you'll find that websites fail for one set of common reasons and that websites succeed for another set of common reasons. Maybe you like how the website feels clean and organized. Maybe you like how they write their content in bullet points or in easily scanned paragraphs. Maybe you cannot stand the navigation of another website.
Write down the reasons you like or dislike the sites. This will help you understand what kinds of website content and design appeal to you. This step will help you develop a vision for your own site.
8. Get technical and review your Google Analytics.
Let's assume that you have Google Analytics installed on your website. (If you don't, drop everything and install it. Seriously. If you don't know what to do with Google Analytics, we're here to help: Google Analytics 101 and The First Five Google Analytics Reports Every Online Marketer Should Use.)
Google Analytics data can help you identify which of your site's pages succeed and which fail. From this data, you can extrapolate why they succeed or fail. Then you can apply what you learn to fixing or eliminating pages and to creating more effective pages as you create new content.
9. Gather your sales and marketing collateral.
You'll need your sales and marketing material when you build the new website, so why not collect it before your start? This will help you create an inventory not only of what you have, but also of what you lack. Executives often come to us wanting a website with big, beautiful pictures of their products and processes. But they don't have any big, beautiful pictures of anything.
Know what you need. Create a content checklist of items you can create during the build.
10. Establish your website content team.
Before establishing your website content team, read this: Put Content at the Forefront of Every Website Project to learn exactly what you need to do.
Your team should comprise individuals who are passionate about their pieces of your business and your industry. Leverage their expertise and enthusiasm to create your content.
Note that expertise and enthusiasm do not equal writing skill. If they happen to be good writers, great. If not, be prepared to help. Your team must include a good writer and a good editor to ensure clarity, consistency and quality.
If you have enough staff, establish more than one team. Have them take turns, so no one gets burned out.
11. Sign the following pledge.
"I, _________, do solemnly swear, on my mother's honor, that I will start my website project by conducting research to develop a data centric content strategy. I will not start the project by worrying about the look and feel of the homepage."
The data doesn't lie. Websites built on a data centric digital content strategy succeed much more often than sites built on look and feel. Don't make the mistake of considering the design first.

12. Hire a professional with experience building hundreds of B2B websites.
"I'm not a doctor, but I hang around my dad's urgent care clinic all the time and know a lot about broken legs. Here, let me fix that! My fee is, say, 50 bucks. OK?"
No. You'd want a trained, experienced expert, right?
The same applies to website development. Why would you expect success when you rely on a nephew to build your website because he's young and always on his phone? Or even on an ad agency that makes cool TV commercials and, oh yeah, does websites, too?
Internet best practices, devices, and user behaviors change constantly. Web firms that focus on building successful B2B websites keep up with that constant change. Do your due diligence and hire such a firm. Rely on real experts to build a successful B2B website.