Interview with Jill Worth and Paula Hynes, the marketing team responsible for the Rodon Group Blog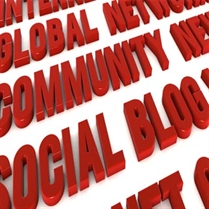 Content and social media marketing have obvious branding, customer service and loyalty value for manufacturers with high consumer profiles, even if the manufacturer does not sell to the public. But do these web-based marketing channels have a place in a pure B2B environment?

Five years ago, The Rodon Group placed a bet on content marketing, developed one of the most vibrant blogs in all of manufacturing, devised strategies to distribute its content through social media, and has seen positive results.
The Rodon Group, a family-run plastic injection molding firm located in suburban Philadelphia, is pure B2B. Rodon manufactures plastic parts that go into all sorts of products, from windows to toys to pharmaceuticals. Rodon specializes in very large runs, from 1 million to 5 million plus parts per year.
Traditionally, a business such as this ran on sales people – that is, on travel, face-to-face meetings and personal relationships – not to mention pricing, on-time delivery and meeting demanding specs. All that, plus appearances at trade shows and the occasional ad in a trade magazine, was B2B marketing back in 1956, when the late Irving Glickman founded the company.

All of those things still apply, but the internet has changed everything. This did not escape the notice of Rodon's management. In May of 2010, Rodon hired Jill Worth as its digital marketing lead, with a clear directive to ramp up the company's internet presence. Two years later, Paula Hynes joined Worth in the content marketing effort.
"We like to think we're pioneers in creating content using social media in this sector," Worth said, in a joint interview with Hynes for the Northwoods Web Solutions blog. "It's taken five years to build. We're glad we started when we did. We're ahead of a lot of other manufacturers. We know that something like 3.5 million millennials are involved, or soon will be involved, in sourcing with companies like ours."
Millennials grew up with the internet; they search and research on the web long before they pick up a phone and call a salesperson – if they pick up a phone at all. A strong, informative web presence puts Rodon top of mind with a potential customer who might otherwise assume that Chinese source=cheaper.
"We recognized early on and our management believes in the idea of building a brand in a B2B environment," Hynes said. "Our audience is very specific – engineers and purchasing agents."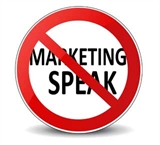 They also recognized the need to keep marketing speak and the hard sell out of it. Their strategy involves attracting key players in their industry by serving the industry on three key topics: Practices, processes and trends in injection molding; STEM careers and education; and the state and future of American manufacturing, with special attention to the reshoring movement.
Every marketing blogger works hard to come up with ideas and create content. Worth started with Hubspot in her first year, but she and Hynes have generated all Rodon content since year two. They typically post two to three new pieces per week and create their own images, but they have also developed content-sharing partnerships with other companies with common interests.
"We have built a network," Worth said. "But we don't like to copy and paste. Creating original content is ideal."
The blog attracts about 4,500 visits per month and has about 1,000 subscribers. The "Subscribe to Our Blog" box, prominent on every page, offers monthly, weekly, daily and instant options.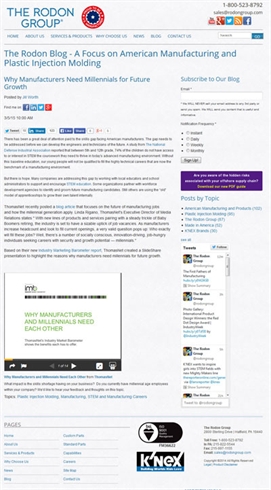 "We develop content based on the questions subscribers ask," Hynes said. "Our top article is on the cost of an injection mold."
Worth uses sophisticated automated tools to tailor the content of emails to particular subscribers, based on subscribers' activities when they visit the Rodon site.
They turn to in-house experts – Rodon's own engineers and designers – for ideas and articles. "People come to work at Rodon and stay 20 or 30 years, so we have a huge knowledge base here," Hynes said. "They're available to us, and we talk with them."
Hynes recently drew upon that expertise for the post on design and manufacturability, for example. She walks readers through the basic factors – wall thickness, rib design, boss design, corner transitions and four more – that determine how economical and efficient a part will be to manufacture.
"We try to write in ways that won't sound too basic to an engineer but also won't be overly technical that non-technical people won't get it," Worth said.
From Rodon's point of view, an informed prospect is more likely to become a customer, and the company's blog is objectively informative. Any potential client on the design or purchasing side would find it useful.
The blog serves the industry, but it also serves Rodon. The post on design and manufacturability, for example, demonstrates the company's awareness of process and by implication shows how Rodon could partner with a client early in the design process in order to enhance efficiency and yield cost savings on the manufacturing end.
"We think of ourselves as a solution-based company," Worth said. "We're long-term partners with our clients and we offer a formula for success in-house, including design, tool making, and manufacturing."
Rodon has about 100 employees. Dedication of two of them to digital marketing represents a sizable investment for the company.
Has it been worth it?
The many posts about the importance of American manufacturing and the American reshoring movement established Rodon as a great champion of both. That image and the reality behind it prompted President Obama to visit Rodon in 2012 to praise its commitment. And Worth and Hynes had the content and social media platforms in place to celebrate the presidential visit and further enhance the company's standing. "That was a huge event for us," Worth said. "We wave the American flag very proudly." Worth primarily uses LinkedIn, with its targeted industry groups, to circulate links to Rodon's content. She follows industry and business reporters on Twitter and uses that platform to get their attention. "That helped us greatly after the President's visit," Worth said. "Personally, I prefer Twitter." At the time of this writing, Rodon has 1,747 followers.
Brand positioning and reputation are crucial in B2B manufacturing, and a sound blog plays a key role in those areas. But what about more concrete results, in lead development and, ultimately, sales?
A fair number of blog posts lay out what the company can do and aim squarely at potential customers. Worth tracks visitors with Hubspot, so she knows who they are. She knows, for example, how many employees of any particular company have visited the blog in the last two years, information that the sales department is happy to receive.
"We have a lot of prospects who look at us every day," Worth said. "We produce at very high volume, so the challenge lies in finding the right fit for our capabilities."
"We work in a very targeted niche market, with very long sales cycles of a year or more," Hynes said. "That makes us unique. It's not the volume of leads, but the quality of the leads that counts. The blog helps us stay engaged with long-term prospects."
Worth and Hynes often pass leads along to the sales department, with which they work closely. But the leads they don't pass along are almost as important. They screen out inquiries from start-ups and other firms that seek parts for prototypes or short runs; Rodon's minimum is 1 million.
"If they don't qualify, we'll send them to a fitting resource, such as ThomasNet," Worth said. "If they look sales-worthy, we'll pass them on the sales department. But even if they're not a good fit right now, we'll nurture them. People are very responsive to thank-you notes."
They consider more than sales leads when evaluating ROI for the blog and the Rodon website overall, which they also maintain.
"We're not looking only for business, we're looking to recruit talent to the company and into the American STEM fields," Hynes said.
In addition to publishing and distributing stories such as Hynes' "Sally Ride and the Women of NASA" and Worth's "The Importance of Women in STEM," they also arrange tours for school groups and have forged a relationship with the engineering department at a local community college.
You might think that a blog about large-volume injection molding might be a bit dry and dull. But this duo's palpable enthusiasm for their jobs and the liveliness of the blog prove otherwise. The Rodon Group blog is an engaging read for anyone who cares about manufacturing. And sometimes, it's fun.
Allow me to share one of my all-time favorite headlines from a publication of any sort: 50 Shades of Gray Plastic Parts.
Enjoy.